New episode of VSB After The Bell: Mental health in students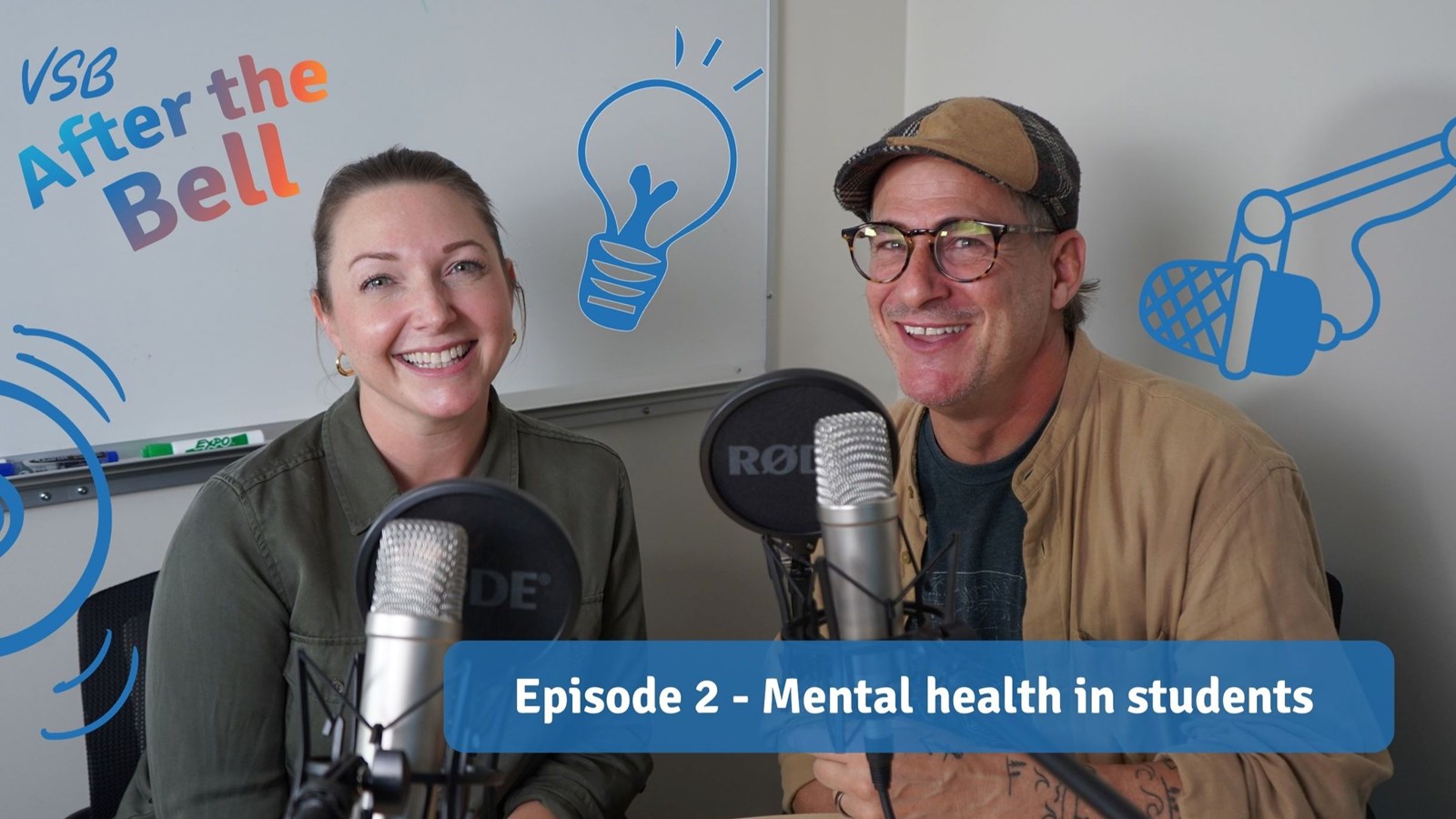 With the gloomy weather upon us and in recognition of World Mental Health Day this month, our latest podcast episode explores what mental health looks like for students.
Claire Pijanowski, counsellor at Kerrisdale and Queen Mary Elementary schools and Joe Ritchie counsellor at Templeton Secondary join us to talk about why it's important to pay close attention to a student's mental health. Pijanowski and Ritchie also share what types of supports are available at school and provide mental health tips for caregivers.
After The Bell host, Jiana Chow also address the matter of the month: the municipal election, when school trustees are elected. Carolyn Broady, president of the British Columbia School Trustees Association (BCSTA) and vice-president of the Canadian School Boards Association (CSBA) chat about how elections impact schools and students.
Listen to the full episode on Apple, Spotify or wherever you get your podcasts: