MakerSpace
The Templeton Makerspace
Note: The Makerspace is currently closed due to the limited physical space. We hope to re-open once Covid Guidelines permit.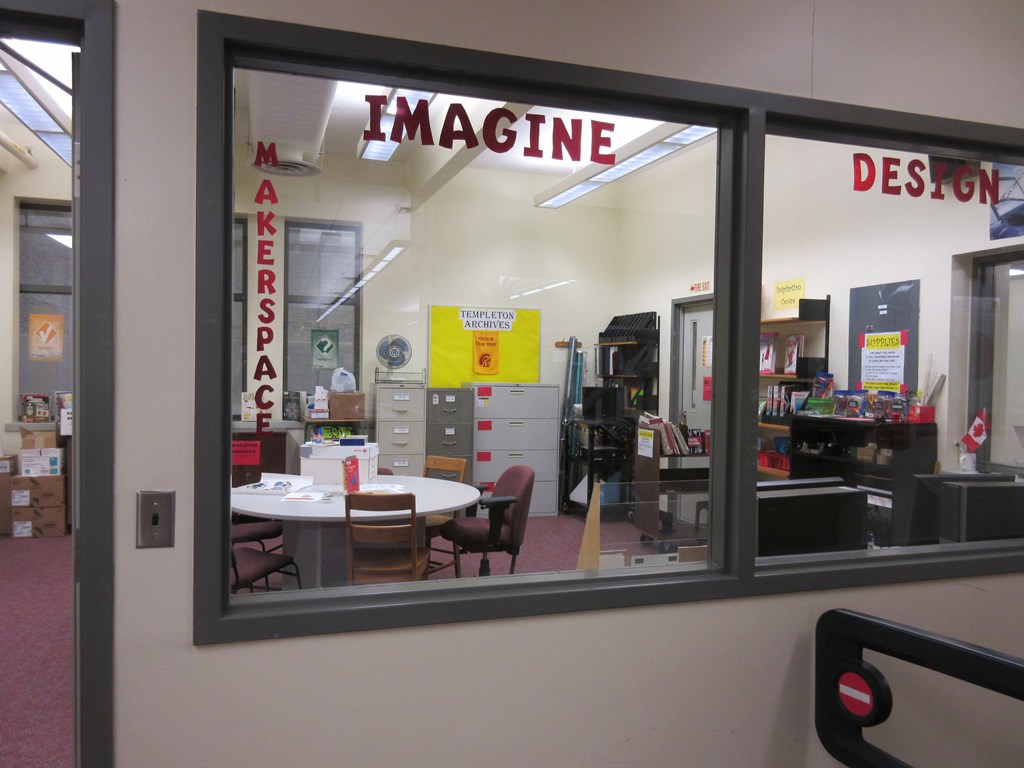 The Makerspace is located in the library
(Rm. 112B). 
 Open to all students, it is a place where you can wonder, imagine, build, design, explore, tinker 
and make stuff.
The space is also available to students to collaborate with each other on school projects.
There are a variety of resources & supplies available for you to use.
Ms. Bombino has stocked the room with basic items such as: scissors, felts, pencil crayons, rulers, paper.  She has also donated and purchased a few supplies to get you started on the Maker Journey.
 
In addition to Microsoft Office programs, the computers have Photoshop and AutoCAD available.   And the machines are networked to the printer in the library.
 
WHAT'S YOUR BIG IDEA?
Not sure where to start?
The Inspiration Centre has a selection of D.I.Y. resources from the library's collection, 
as well as a collection of Maker Magazines donated by Mr. Janze.
There are also many ideas available on line.
---
Be a part of the "Maker Monday" movement!
Join a "Maker Monday" session at lunch time.
Stay tuned to the daily announcements and bulletins for upcoming activities. 
PAST MAKER MONDAY SESSIONS
•Holiday Crafts - Geodesic  Domes & ornaments
•Papercraft with Mr. Janze
•Lunar New Year Crafts using Red "lai see" envelopes" - Year of the Rooster
•Animation - Part 1 (Mr. Janze)
WORKS IN PROGRESS?
Some projects require more time to complete If you are not finished your work, please:

 •put all the pieces in one of the plastic bins & put a lid on the bin.
 •Write your name on the card that is in the pocket





Then put the plastic container on top of the Archive Filing Cabinets.

 You can come back and continue your work another day.