Celebrating VSB meal programs on World Food Day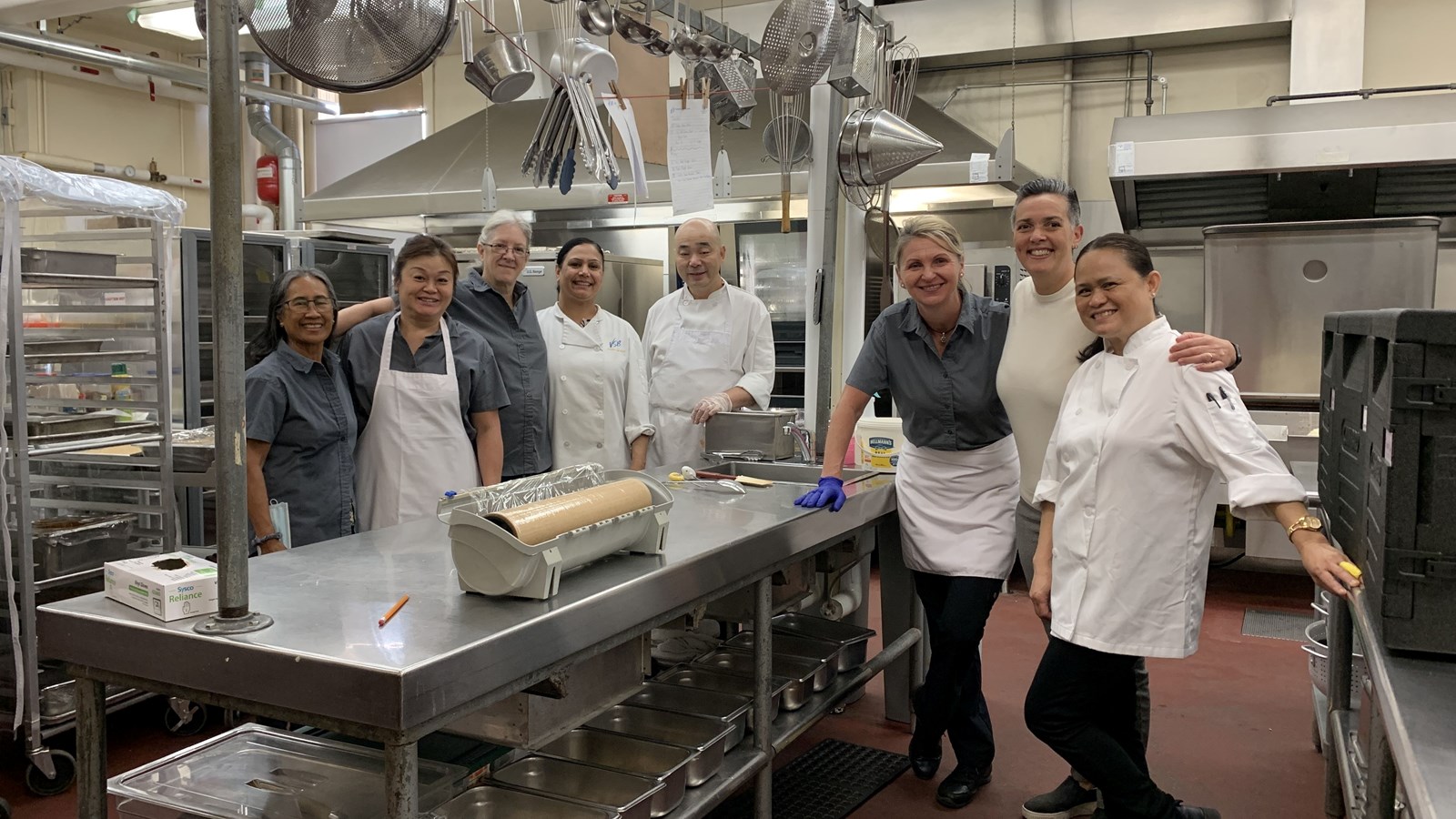 There are few things better for a growing mind than a fulfilling meal. Nutritious food allows students to effectively engage in learning activities, improves academic and behavioural outcomes, reduces food insecurity and nurtures a healthy relationship to food. This World Food Day, we explore the ways in which the District's commissary kitchens alleviate food insecurity, supporting students to fully take part in all school activities.
Starting at 6:30 am on any given school day, the commissary kitchen at Templeton Secondary comes alive with the bustle of kitchen staff, the clinking of metal scoops on serving trays and the savoury scents of meals prepared with care. With new industrial convection ovens, a steamer unit, a skillet and a soup kettle, the commissary at Templeton now prepares more than 900 hot lunches for students across the District each day. Meals are delivered to schools by drivers on a strict schedule to ensure they arrive at their destinations hot and on time for lunch.
For kitchen lead Whina Lagman, preparing meals for students each day is nothing short of gratifying. "I can't forget about the nearly 1000 children," she says with a laugh. "That's always my line. The kitchen is always busy, but I like my team and the work we do each day is important."
Altogether, the Food4Schools program provides more than 1,600 lunches for 43 schools in the District. Meals are prepared daily at Templeton and Britannia Secondary's commissary kitchens. In addition to lunches, 10 schools also receive breakfast for students prepared in these kitchens. While Britannia's commissary kitchen currently prepares all cold lunches, new upgrades in 2023 will expand that kitchen's capacity, enabling production of up to 1,500 hot lunches per day.
Although the cost of food has risen in recent months, the Food4Schools program has continued to ensure ingredients stay consistent and students receive nutritious meals. Where possible, food is sourced locally. Funding for this program is supplemented by the City of Vancouver's Meal Program grant.
"Each portion of food contains two to three ounces of protein, two ounces of vegetables and two ounces of a grain," says VSB food service supervisor, Trish Woods, who is also a trained and certified chef. Woods develops and tests all recipes—checking flavour, sodium content and ingredients. "All recipes are also reviewed by a nutritionist to ensure they meet health guidelines," says Woods.
The Food4Schools program provides free meals for students who may not have the means to access proper nutrition. Menus and envelopes are sent home with students each month. Families then make their payments (or the amount they can pay) and return envelopes to the school. Food services manager, Jackie Lee, says no one is refused food because of finances because he explains, "The principal may sign up a student to the program directly."
In 2022, trustee members together with stakeholders formed an ad hoc Food Committee. Non-trustee members included food, nutrition, and poverty food experts from outside the VSB, who worked together to create the first-ever VSB Food Framework. The goals of the Food Framework may be vast, but efforts to increase equity through food in key areas of the city are scaling. While a hot meal in the District may seem to be a simple balanced meal, what it provides students is a restorative break for the mind, nourishment for the body, and for some, a lifeline.