DRT - Vision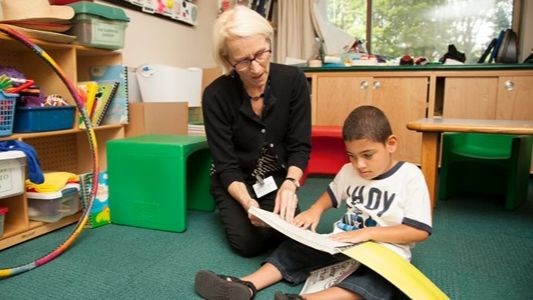 The District Resource Teacher - Vision, provides support for any child of school age with a significant visual impairment.
Support Includes:
teaching specialized skills such as Braille or the use of visual aids
facilitating orientation and mobility training/instruction
completing Braille transcriptions of educational materials
enlarging print, maps and diagrams
teaching appropriate use of technology
working with students on social emotional skills
providing remediation in academic areas
Documents required:
reports from: ophthalmologist, optometrist or the Visually Impaired Program of BC Children's Hospital
report cards
Individual Education Plan (IEP)
Referral process
Students are eligible for support services when they meet Ministry criteria for Visual Impairment (E designation). Referrals are made to Learning Services.
Students are reviewed on an ongoing basis. If a change in designation occurs, a referral is made to Learning Services.
Braille Transcription Services for Braille transcription for visually impaired students is provided through a Braillist.
Support Includes:
transcribing material into Braille and Braille into print
preparing tactile illustrations such as maps, graphics and diagrams
making audio tapes
ordering specific Braille transcriptions from American Printing House for Blind. Braille transcription services are arranged by a teacher of the visually impaired