New episode of VSB After The Bell: Pink Shirt Day and ChatGPT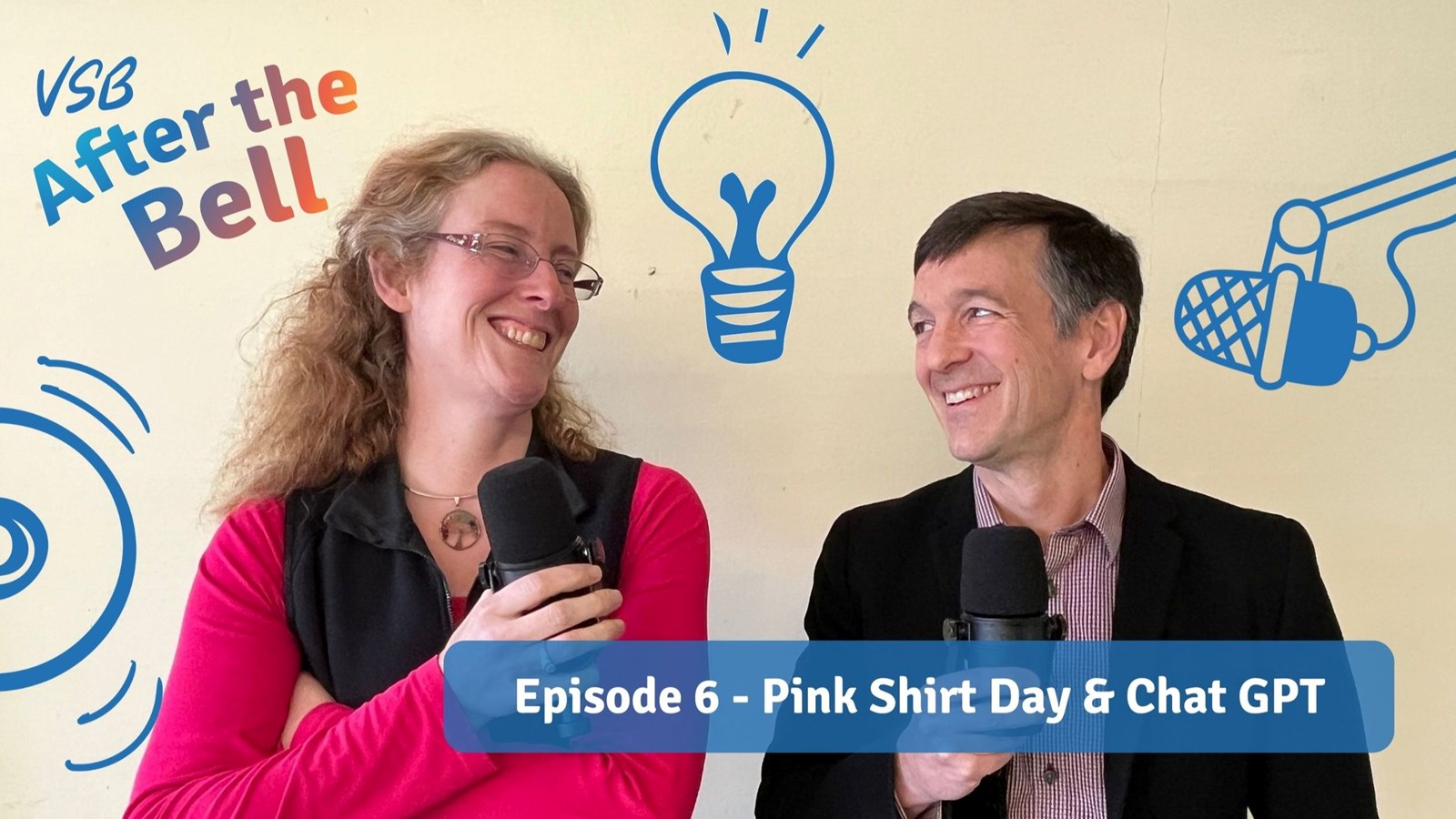 We all know bullying can affect friendships and learning, but, most importantly, it can impact a student's physical and emotional health. Pink Shirt Day is an important day for school communities to lift each other up and stand against all forms of bullying, harassment, and discrimination.
On this month's podcast, we visit General Gordon Elementary to hear firsthand how students and teachers participate in Pink Shirt Day to address the serious issue of bullying. The SOGI club at Gordon Elementary – which stands for Sexual Orientation and Gender Identity club, hosted a Pink Shirt Day assembly to talk about the history of Pink Shirt Day, what it means to be kind to others and the importance of gender identity and expression. We caught up with four SOGI club members and the club lead teacher, Kyle Nylund, and asked them why Pink Shirt Day is important to them.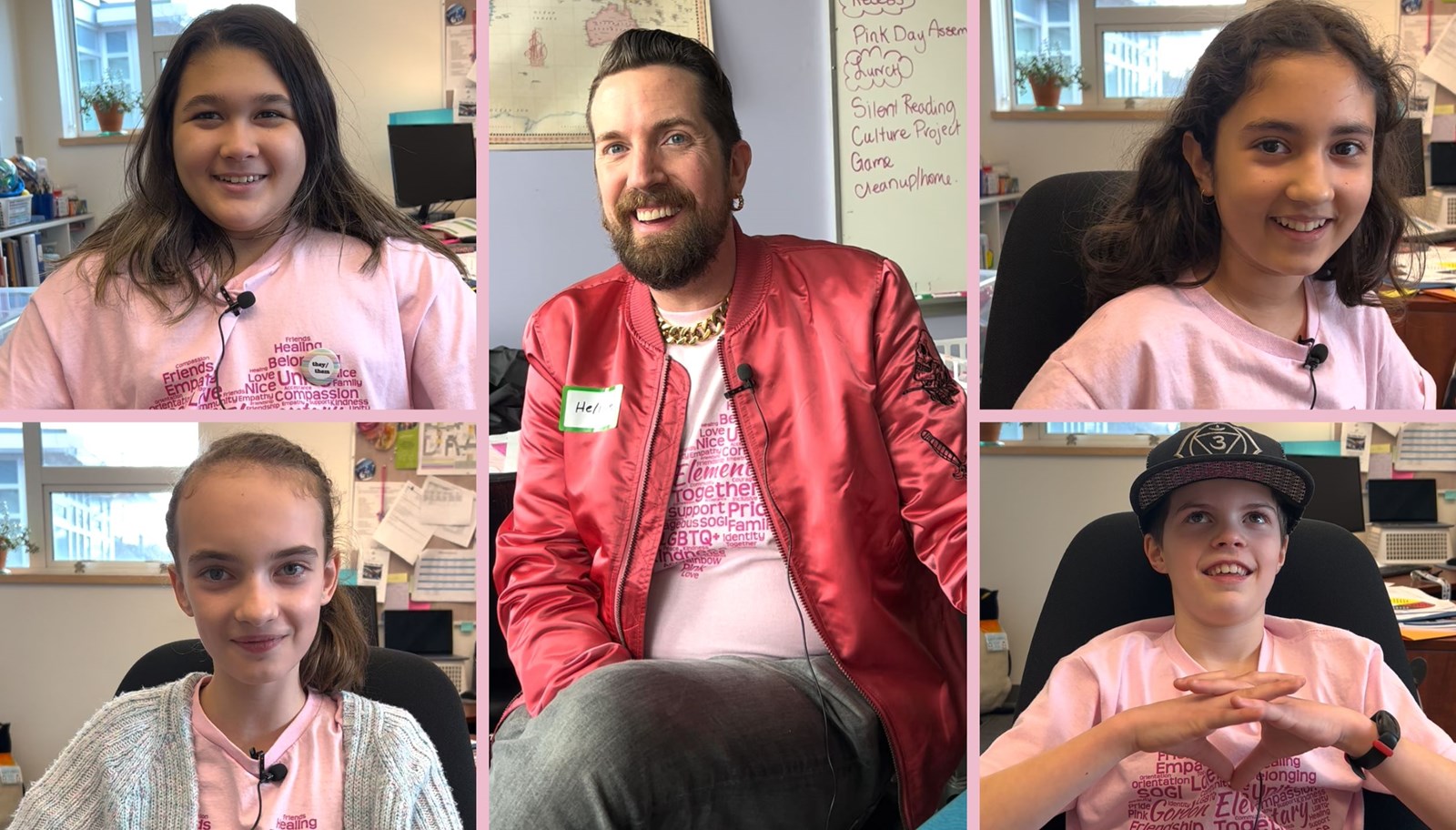 Students at Gordon Elementary talk about Pink Shirt Day
For Matter of the Month, we dive into ChatGPT and how millions have signed up to use the artificial intelligence (AI) language processor in a mere matter of weeks since launching in December 2022. We hear from Jeff Spence, District Principal of Information Technology and Erin Tarbuck, an English and Career Life Connections teacher at David Thompson Secondary about how the AI tool would impact students and teachers.
If you enjoy this episode, don't forget to subscribe to our podcast and leave a review! Your feedback helps us improve and create more content that you'll like.