Students at Carleton Cunningham receive generous winter coat donation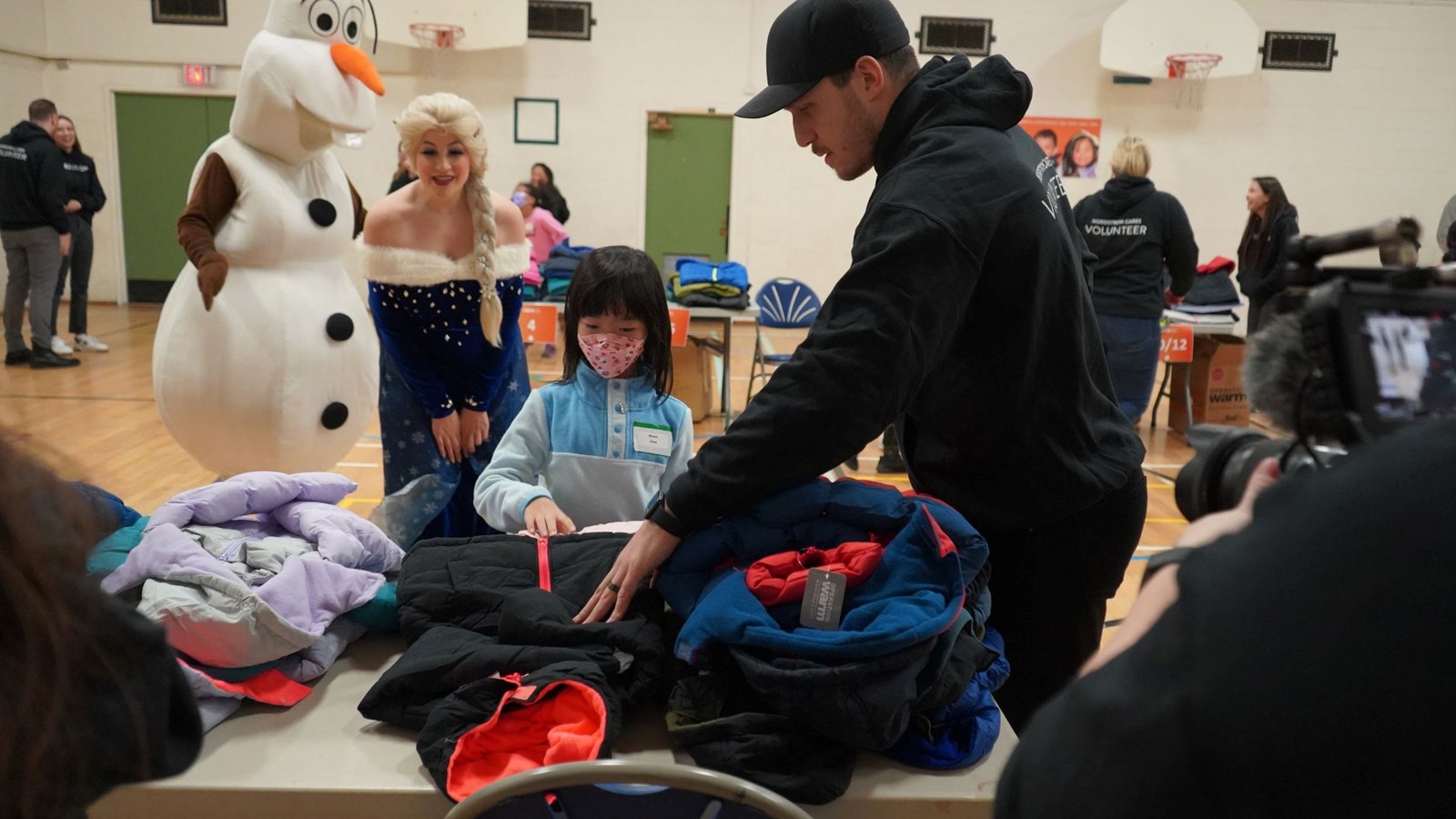 Vancouver has dropped to some chilly temperatures lately, but the students at Carleton Cunningham Elementary certainly felt the warmth a few weeks ago when Operation Warm came to visit.
Operation Warm is a non-profit organization based in Philadelphia, United States that provides warm winter clothing to school communities across North America. They partner with retailers such as Nordstrom, to donate items including warm coats, gloves and shoes during the holiday season. The non-profit selects various schools throughout the United States and Toronto, and for the first time, a school in Vancouver!
On Wednesday, November 30, Operation Warm donated and delivered 470 winter coats to students at Carleton Cunningham Elementary. Each student received a winter coat and was properly fitted for the right coat with the help of Nordstrom staff.
"This is a very generous act to bring the community at Carleton Cunningham together," says Nick Cheng, a parent advisory council (PAC) representative. "It is an honour to be the first Vancouver school selected for this operation and I hope they can continue this amazing work for other schools too," he adds.
The day was filled with warmth, fun and laughter – especially when Elsa and Olaf from the movie Frozen joined in for a dance party. But another surprise guest that helped students find the right winter coat was Bo Horvat, professional hockey player and captain of the Vancouver Canucks!
"It's been amazing to be at the first Vancouver event [with Operation Warm]," says Horvat. "It is such a great initiative and is really special to see smiles on kid's faces. I'm happy to be a part of it."
The Vancouver School District wishes to express a sincere thank you to Operation Warm for their generous donation to the students at Carleton Cunningham Elementary over the holiday season.
Interested in learning more about community partnerships or providing donations to VSB schools? Visit the donations page on our website or contact donations@vsb.bc.ca for details.