News Release: VSB schools ready to welcome school liaison officers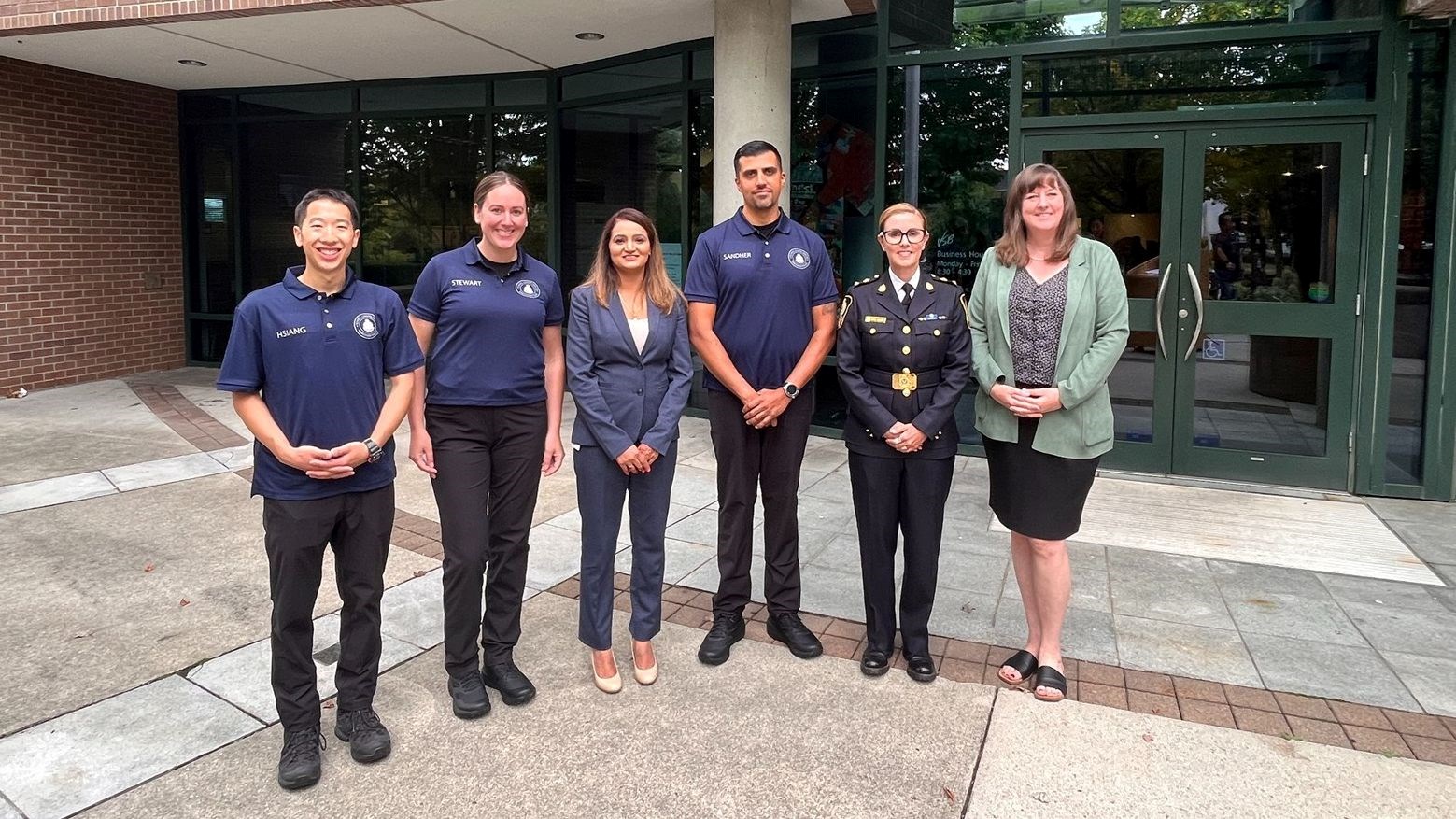 (Vancouver) – The Vancouver School Board (VSB) and the Vancouver Police Department (VPD) look forward to a new school year with the return of the School Liaison Officer (SLO) program.
In November 2022, the Vancouver School Board passed a motion to implement a revised School Liaison Officer (SLO) program this school year. Since then, VSB and the VPD have been working together to develop a reimagined program that reflects what was heard in the 2021 SLO engagement report and input from community members, staff and students.
"We are pleased to see the return of the SLO program in VSB schools this school year," says, Victoria Jung, VSB chair. "I want to thank everyone who provided their input and feedback as District and police staff worked together to reimagine the program."
The program is intended to support students, their families and staff, as well as to enhance school safety. Officers will
Deliver safety and crime prevention programs.
Provide advice and guidance to students, staff and families who seek support.
Act as a resource to students, administrators and staff.
"The partnership between VSB and the VPD reflects our shared commitment to work together to support school safety," says Helen McGregor, VSB superintendent. "The reimagined SLO program focuses on proactive and preventative measures and interventions to support students and families."
The program will see 15 officers supporting schools, with offices in secondary schools. The officers will also support elementary schools.
"Our new liaison officers reflect the diversity within our schools and the character within our communities. They embody the VPD's core values of integrity, compassion, accountability, respect, and excellence," says Fiona Wilson, VPD Deputy Chief Constable. "We are extremely proud of our partnership with the Vancouver School District and are pleased to have been invited back into schools by the Vancouver School Board. Together, we will continue to build trust and enhance safety throughout the school system."
SLOs will join school communities this September. Updates and information about the program will continue to be provided through VSB's Policy and Governance Committee.
-30-
Contact:
Vancouver School Board
Vancouver Police Department