Back 2 School: Checking in with Employee Services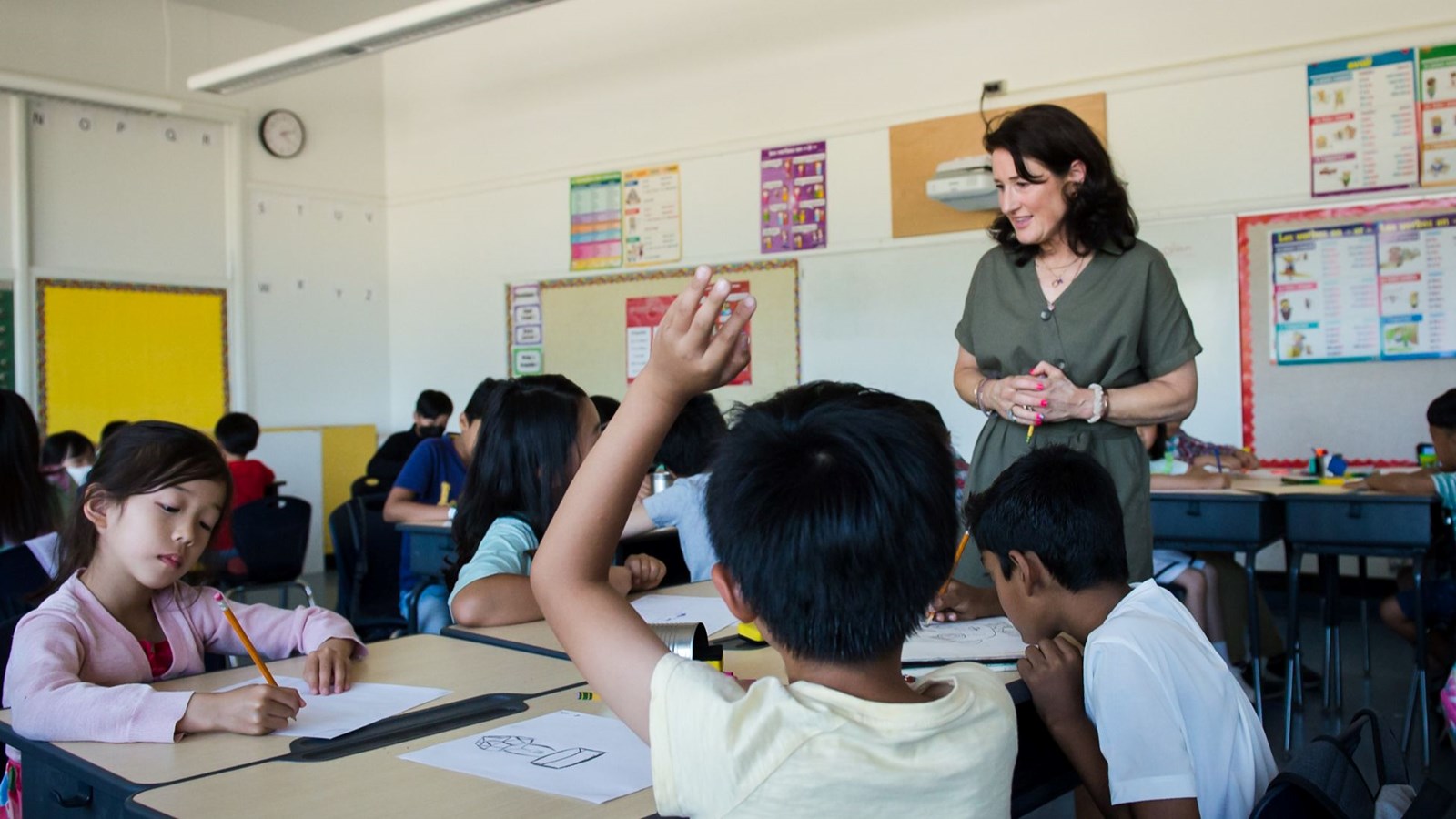 It takes many people to run a District of nearly 50,000 students. Much of this organization happens during the summer months when school is out. While recruitment is a year-round effort, preparation for September is where the department makes its biggest push. "The volume of position moves is greatest through the summer months," says Michael Rossi, director of instruction for VSB Employee Services.
During July and August, the recruitment team keeps busy hiring on-call teachers and support staff including Custodians, Supervision Aides, Office staff, SSA's, IT and other specialized roles. The staffing team ensures that staff are all in place for the start of school. Many principals also help with interviews during July and August.
But the best part about September, according to Rossi is the excitement for the new school year. "We see it in all the employees faces as they come to on-boarding and orientation sessions," he says. "Being able to support schools so that they are able to operate smoothly in September with the staffing in place to support their learners is our goal and an indicator that we've done our jobs well."
However, despite impeccable recruitment and planning throughout the summer, the department must always be prepared for the unforeseen. While most numbers for September are known by June, the District has in the past seen drastic shifts in enrolment numbers in late summer. Rossi says that Employee Services consistently works with departments such as Educational Planning and the Newcomer Welcome Centre to determine enrolment numbers and locations of additional classrooms, if additional classrooms are needed. "Student enrolment changes on a continuous basis. It changes day-by-day, often hour-to-hour," says Rossi. "We have to remain flexible when filling staffing needs and leave room for adjustment."
Although school may soon be in session, Employee Services is always looking for good people to join the District in a variety of roles. All vacancies are posted on makeafuture.com, and new positions are added weekly. "The work we do here is so fulfilling," says Rossi. "Every role here at the VSB is so much more than a job. We're collectively preparing students to be active, productive, and socially responsible citizens. Each staff member really does make a difference."
To explore current job postings at the VSB visit makeafuture.com.