After the Bell (ep. 12): Learning about VSB community partners and the Foundation Skills Assessment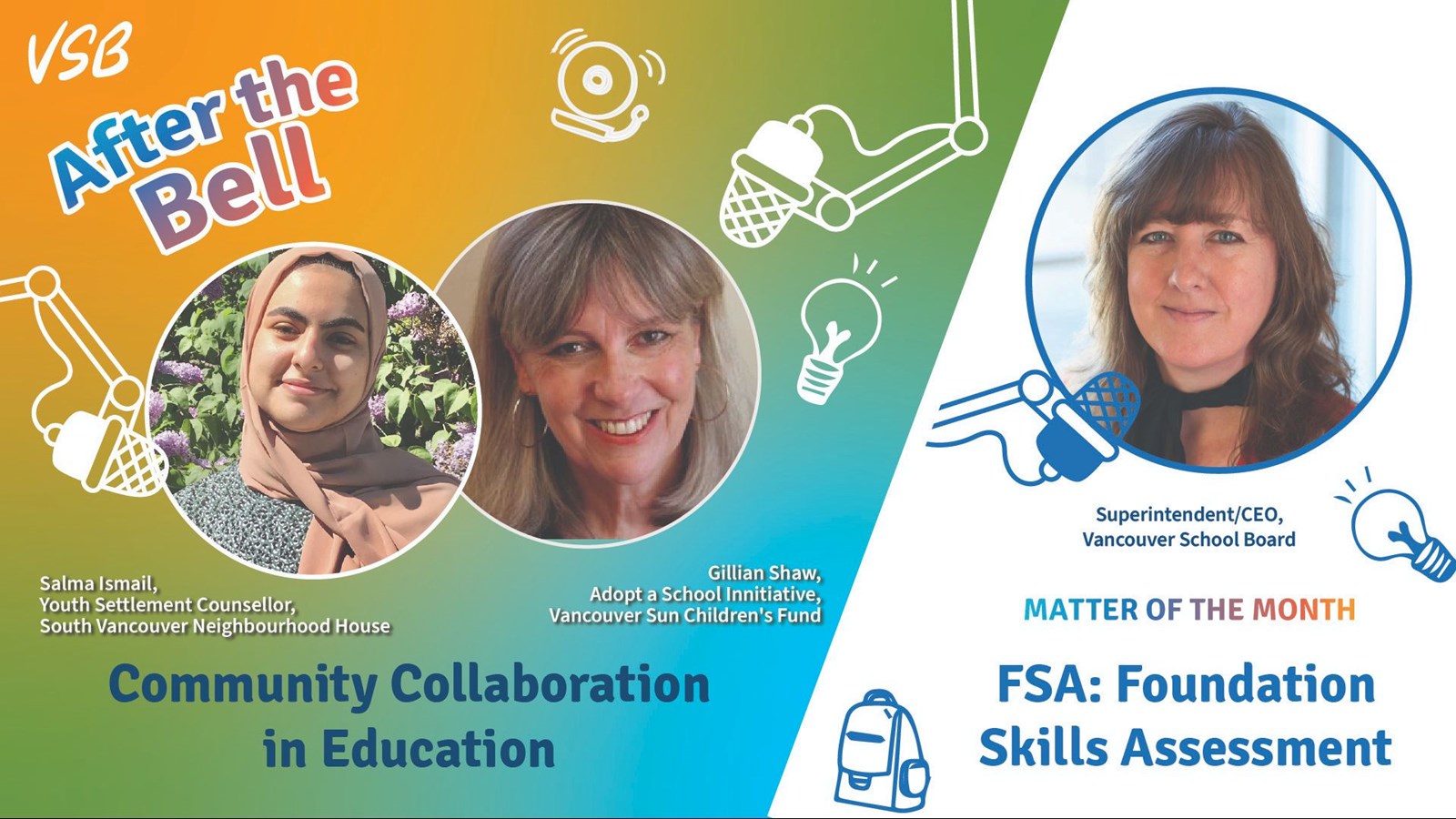 With thanksgiving being in October, the season of gratitude is upon us. VSB acknowledges and shares appreciation for the dedication of more than 50 community partners who work to make schools more welcoming, inclusive, safe and vibrant learning environments. Support ranges from providing essential services such as food programs to arts and extracurricular activities, as well as donations to families in need. Join us as we speak to representatives from two esteemed organizations, Gillian Shaw, Board of directors from Vancouver Sun Children's Fund Society, Adopt-a-School program and Selma Ismail, youth settlement councillor from the South Vancouver Neighbourhood House, to discuss their invaluable roles in empowering our students and enhancing their educational experiences.
For matter of the month, we delve into an important and sometimes controversial subject: BC's Foundation Skills Assessment (FSA). We speak with Helen McGregor, VSB Superintendent to demystify the FSA and shed light on its significance for students, parents, and educators.