VSB announces new director of instruction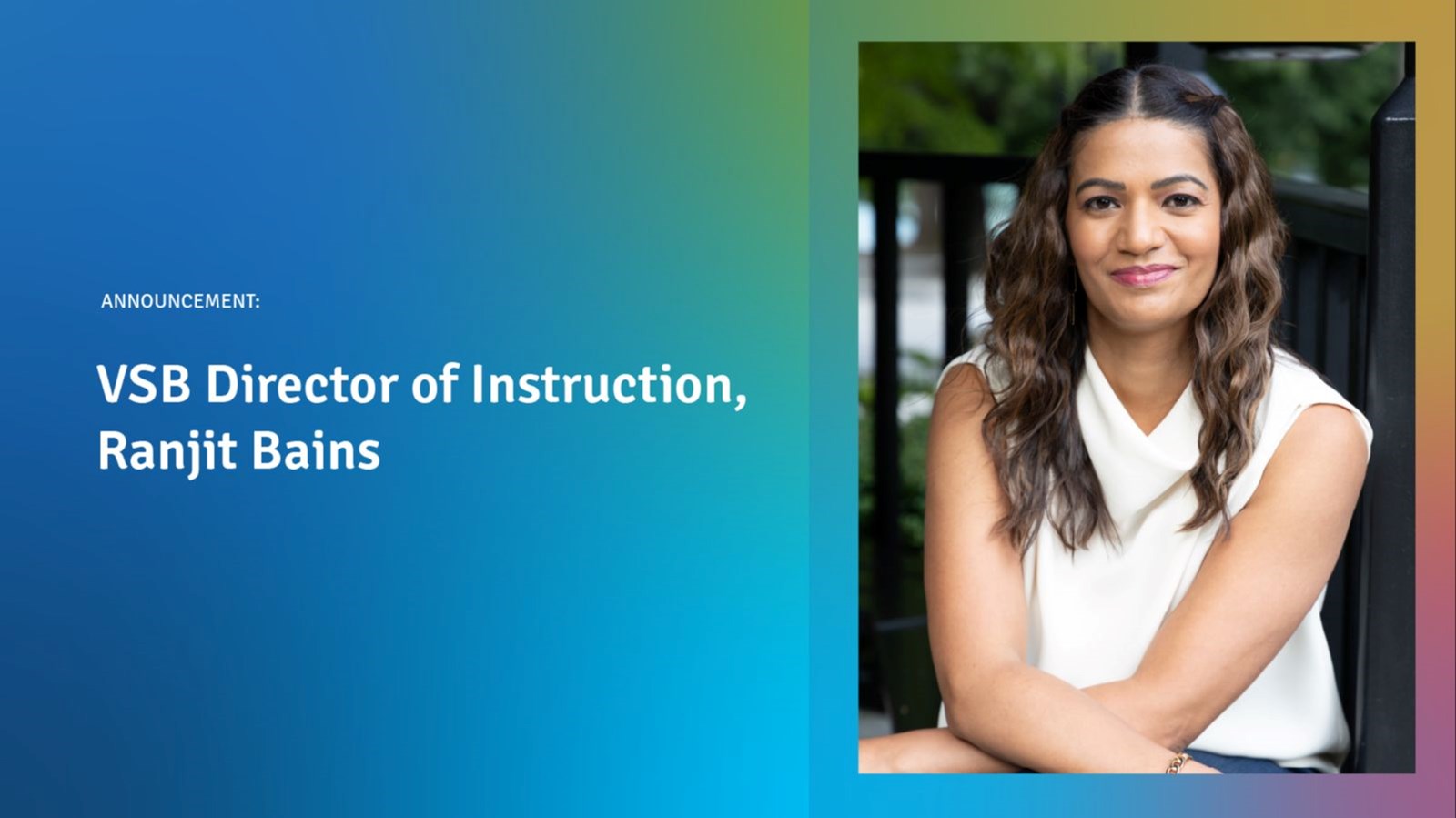 The Vancouver School District is pleased to announce that Ranjit Bains will join our team as a director of instruction, supporting secondary schools.
An educator and school leader, Ranjit brings more than a decade of experience as a school-based administrator to the role of DOI. She served the Kitsilano, Eric Hamber and Churchill secondary school communities as a vice principal. Ranjit became principal of Windermere Secondary in 2021 following five years as principal at Kitsilano Secondary. Ranjit holds a Bachelor and Master of Education from the University of British Columbia as well as a Bachelor of Science.
Ranjit has served the education community as a mentor with new administrators and as an executive member of the Vancouver Association of Secondary School Administrators (VASSA). She has contributed to the professional development of school administrators through her work with the BC Principals and Vice Principals Association (BCPVPA). At the District level, she has served on several working groups regarding school plans, equity and anti-oppression, the Framework for Enhancing Student Learning (FESL) and curriculum implementation, as well as others. In addition, Ranjit was also a valued mentor to new administrators both provincially and locally.
Ranjit is known for her ability to build community through listening and collaboration and for her steadfast commitment to create and open opportunities for students and staff to grow and learn in ways that are meaningful to them. Throughout her career, Ranjit has had an unwavering commitment to improving student experiences and outcomes.
Ranjit will take up her new role with the District in the new year.