More than a job – a place to keep learning: Laurent Brisebois on how he's developed as Principal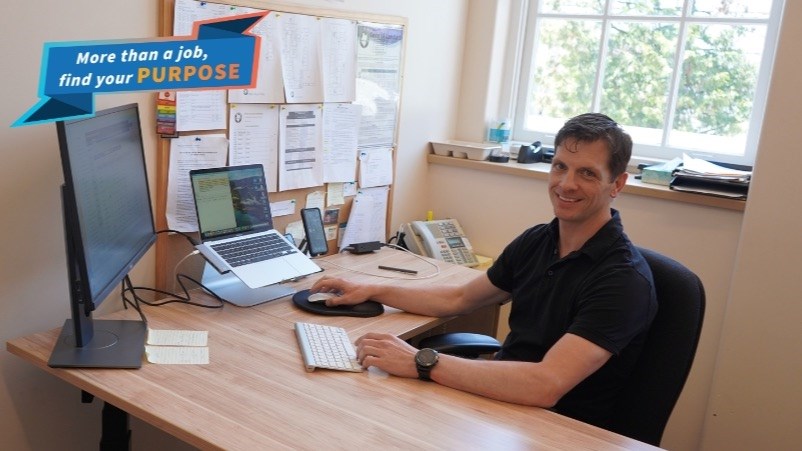 Laurent Brisebois' first two years as Principal at Laura Secord Elementary School were anything but routine, coming as they did during the COVID-19 pandemic.
"Everything was online, and it was harder to meet and get to know everyone at the school," Laurent says. "There was a lot of focus on implementing health and safety measures and some things got put on the backburner. But everyone at the school and VSB were so supportive."
Now in year three as principal, everything has returned to normalcy for the nearly 700 students and 68 staff members at Laura Secord. A typical day for Laurent begins with an early check of staffing levels, followed by a bulletin to staff to update them on how the day is shaping up. There are also regular meetings and administrative tasks to attend to, as well as checking in with the VP at Laura Secord Annex and meeting with parents.
"My focus is on supporting the students and teachers in every way that I can, and making sure things run smoothly," Laurent says. "The days are long, but it's rewarding. I don't feel like I'm working because I'm doing what I love."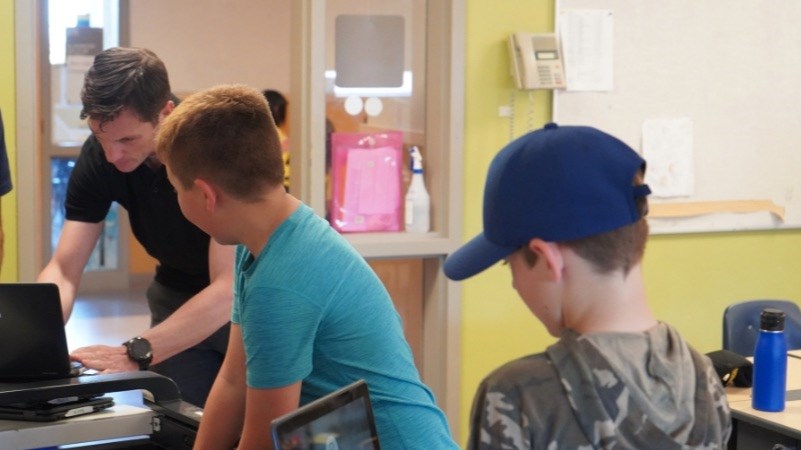 Laurent joined VSB after 14 years with the Francophone School District (Conseil scolaire francophone de la C.-B.). Although he loved the CSF, its culture and the relationships he forged, he was curious about bigger school districts and how they were run. When the opportunity at VSB came up, he jumped at it.
"I figured I had learned everything I needed in the francophone world and needed to keep learning for my professional development," Laurent says. "I enjoy problem solving, collaborating, and taking a leadership role. We have so much diversity here, so we are all working to make sure we meet student needs."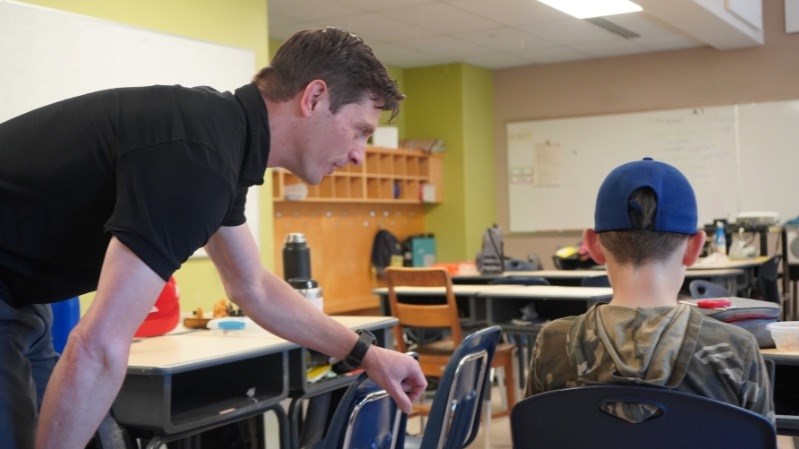 Both his parents were teachers, and Laurent credits them for instilling his passion for teaching children and serving the community.
"I love spending time with kids," Laurent says. "They're learning every day and watching them improve and develop is something I'm passionate about. It's super rewarding working at Laura Secord. We have such a great team and community."
Explore Administration roles at the VSB:
Office Administrative Assistant
More than a job, find your purpose at the VSB with positions in education, trades, office admin and more. Explore job postings here.