Thank You Teachers!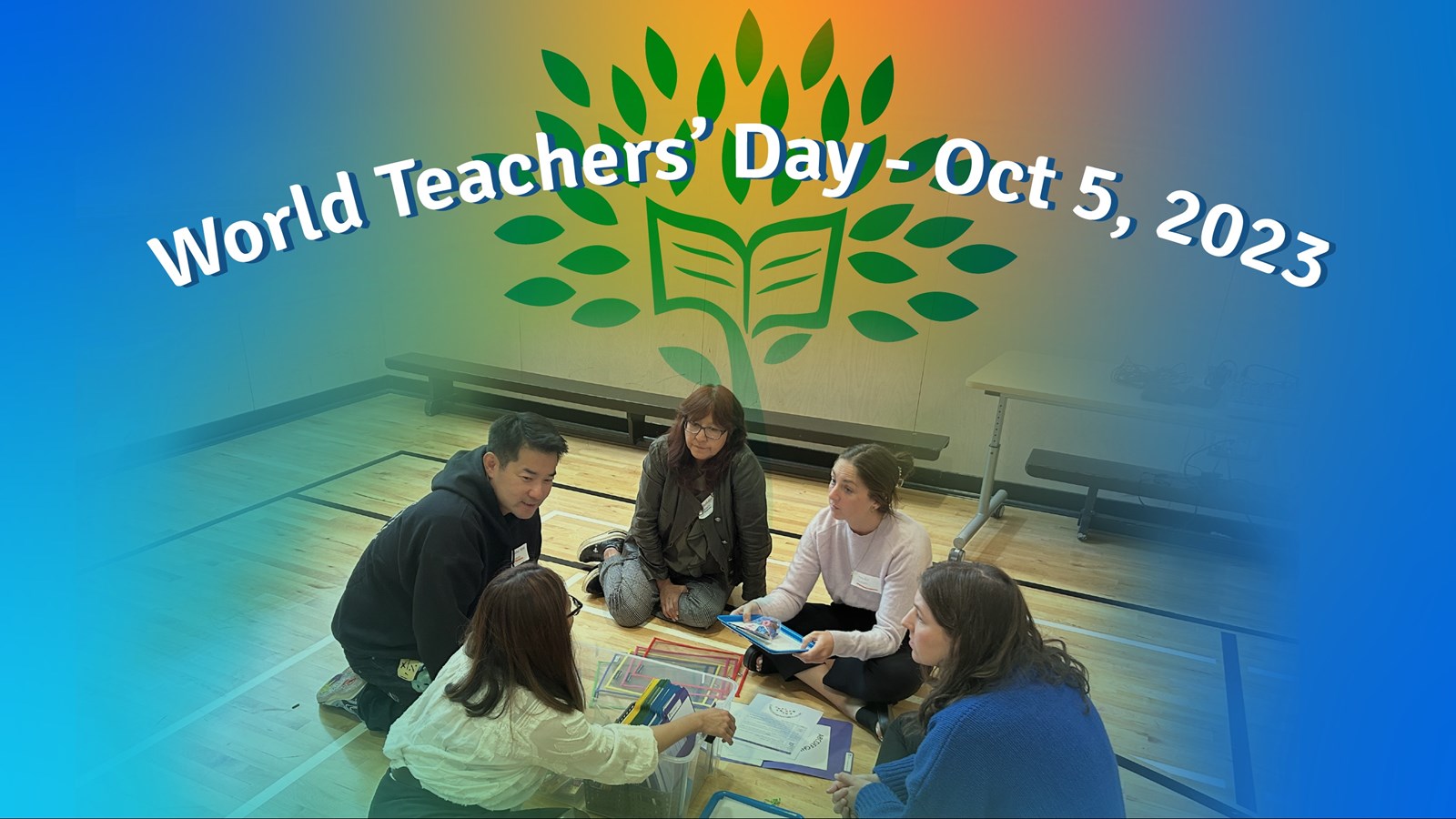 Today, we acknowledge teachers' tremendous impact the lives of students and the world around us. At VSB, we are so thankful to all the teachers who go above and beyond, ensuring students in the District receive the best education possible.
Teachers are the backbone of our education system; they inspire and motivate students to learn, grow and develop. Each teacher – and how they teach – is unique, but all are central in making a huge difference in a student's journey. Teachers recognize that the learning journey is different for everyone, and great teachers adjust their instruction and strategies to ensure each student learns in a way that works best for them.
At VSB, we profoundly appreciate the teachers who serve as role models and teach more than just the subject on their course calendar. We know that when students connect with a teacher, they do more than acquire learning the curriculum. The relationships built between teachers and students help students better engage in conversations, think critically and communicate who they are in the world.
In addition to imparting knowledge, many teachers continue spending time and energy as life-long learners. A recent example of this took place at the end of September when many elementary teachers from across the District spent a morning with their administrators and District staff learning about the District's Responsive Literacy Framework.
Literacy is one of the most crucial skill and abilities a teacher helps students develop. It's taught at every level, in every classroom, lab, multi-purpose room, theatre and gymnasium – directly and indirectly. Throughout the District students learn to read and write, make sense of different information, ask questions, and share what they need from the people around them. These skills take down barriers to opportunity and are fostered each day and every day by teachers.
As the saying goes, "teachers change the world one student at a time." Thank you all VSB's teachers from kindergarten to Grade 12 who support and build students' abilities to understand, analyze and create.