Sustainability Grants for the 2023-24 School Year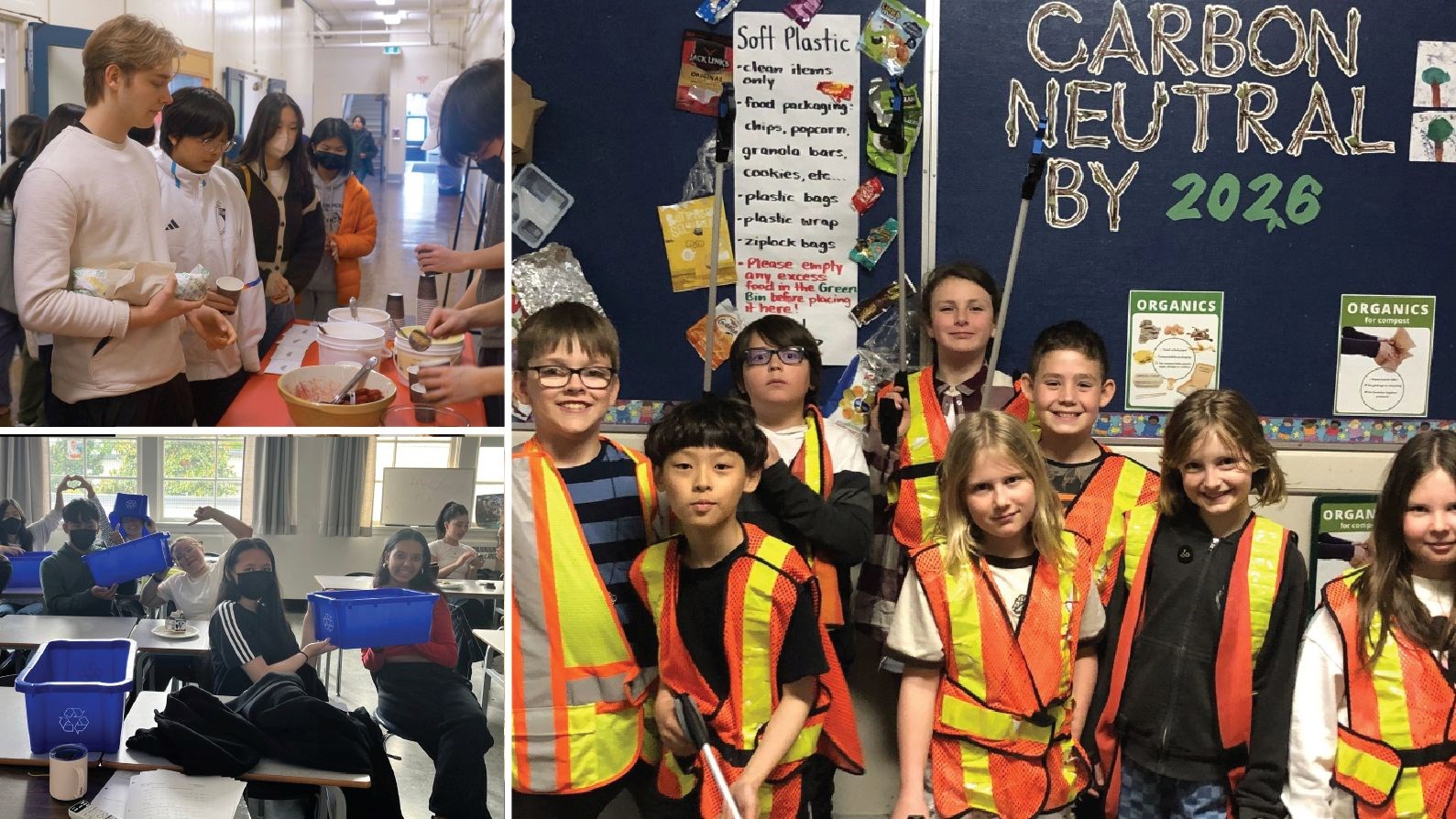 The Vancouver School District has a unique opportunity to advance sustainability through education. Students and staff have practiced sustainability-related activities and made changes in their day-to-day lives to improve their schools and communities for years. The sustainability grant program amplifies these actions by providing funding and support that allows applicants to think bigger and be bolder.
This year the sustainability grant program is expanding, with the goal of an action project in every school! Available to both elementary and secondary schools, the sustainability grants are for projects that incorporate one of the five key themes from the District's Environmental Sustainability Plan:
Education: fosters a connection to the natural world and supports learning initiatives that develop environmentally conscientious citizens.
Green Spaces: supports outdoor-focused spaces and activities at school sites.
Transportation: supports active and low-carbon transportation choices for school communities.
Resource Conservation and Climate Change: reduces energy consumption, greenhouse gas emissions, and consumption of resources and waste.
Leadership: builds relationships and leads by example.
There are $500 grants for teacher-led projects at elementary schools and $1000 grants for student-led projects at secondary schools (guided by a teacher sponsor). Applications are due by December 22, 2023.
Last year, students and educators from 10 secondary schools and 36 elementary schools and annexes received over $27,000 for their projects to improve sustainability at schools. Staff and students can view a list of the projects funded last year in the 2022-2023 Sustainability Grant Summary Report.
Applications are now open for the 2023-2024 Sustainability Grants! You can download an application at govsb.ca/sustainability.