After the Bell Episode 10 (Season Finale): Celebrating the end of the school year and summer learning tips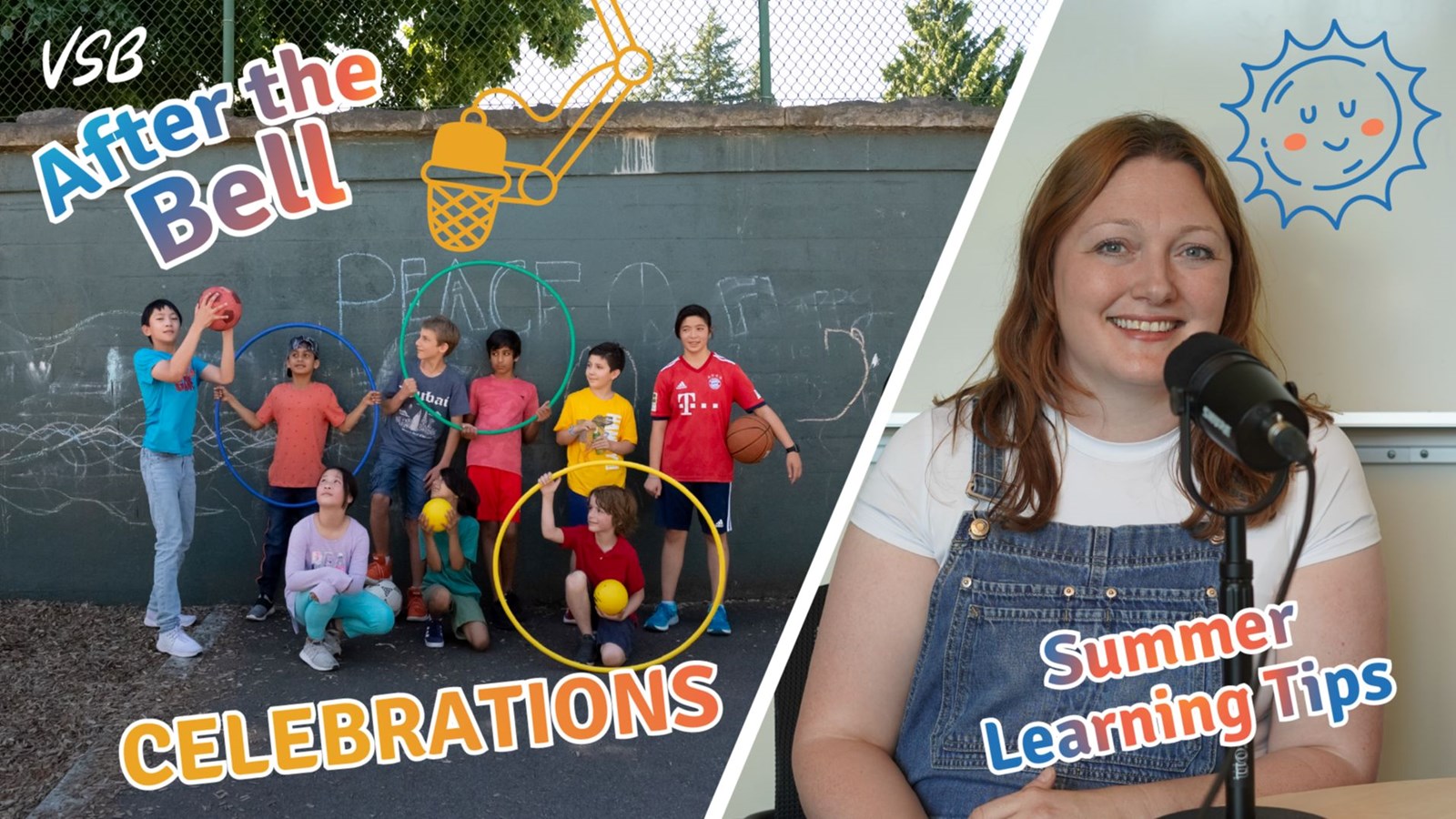 It's the end of the school year and that calls for celebrations after months of hard work and learning. From the excitement of summer vacation to the nostalgia of saying goodbye to familiar faces, this time of year is a significant milestone in the lives of students, educators and families alike.
In this episode, we travel across the Vancouver School District to speak to students and educators about their memories, reflections, and celebrations that encapsulate the end of the 2022-2023 school year.
For Matter of the Month, we look at how parents can continue to help their children to keep learning even through the summer break. Even outside of school, there are lots of opportunities for children to practice their numeracy, language arts, research or critical thinking skills. We invited Gordon Elementary teacher Jamie Sinclair to join us. Together, we'll be talking about what families can do during the summer months.
If you enjoy this episode, please subscribe to our podcast and leave a review. Your feedback helps us improve and create more content that you'll like.
This is the last episode of the season for After the Bell. You'll be hearing from us again in September after the summer break