Zeroing-in: VSB Sustainability Conference empowers students to take action with climate solutions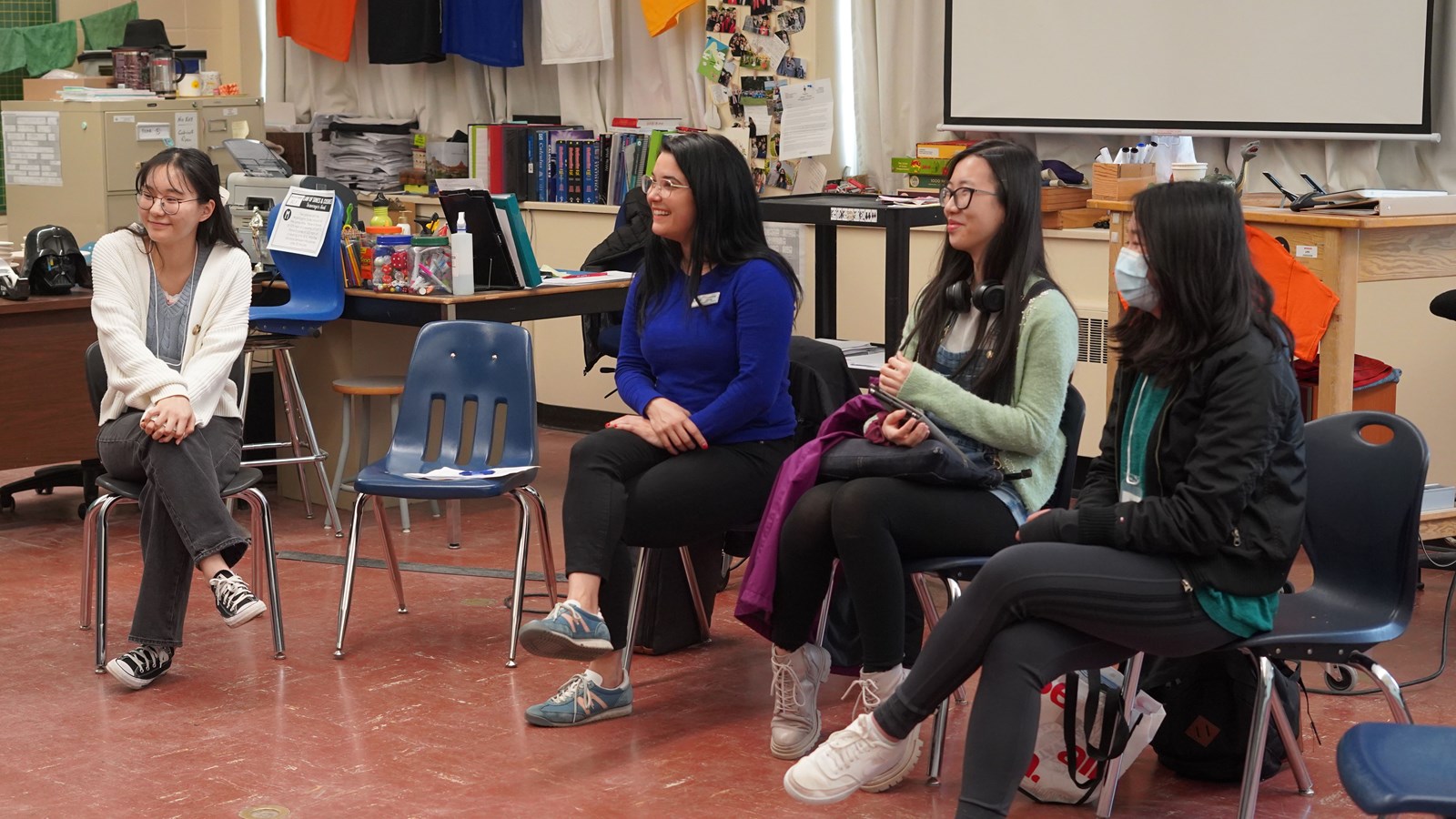 The Vancouver School Board Sustainability Conference (VSBSC) is an environmental youth-led initiative aimed at promoting climate action and sustainability amongst high school students. Programs are open to students, teachers, administrators, and PAC members around the Vancouver district, as well as board staff and trustees, out-of-district students and elementary school teachers. The team of 30 volunteers has organized bottle and recycling drives, elementary school workshops and shoreline cleanup. Following the successful past conferences with over 200 participants, VSBSC 2023 continued to celebrate sustainability by empowering youth with the skills necessary to follow through with their future innovations, facilitating discussion in and out of schools on sustainability goals and action plans, and educating and fostering an interest in sustainability.
In the following guest writer piece, grade 12 Churchill student, Leona Lam, grade 11 Hamber student Alexandra Chow and grade 10 Killarney student Livia Fatovic-Spurr, share learning from the day and hopes for future VSB sustainability initiatives.
­­School is not just about the classes that students attend, it's also about fostering a community of like-minded students who are encouraged to explore their passions. On April 25, 2023, more than 200 students in the Lower Mainland spent their Pro-D day at Sir Winston Churchill for an amazing, day-long sustainability conference featuring panelists, workshops, a free vegan lunch and an NGO Fair.
This year marked the eleventh annual VSBSC conference! The conference was titled, Zero-In, representing the need to zero-in on phrases like "net-zero" and "zero-waste" to tackle the climate crisis. After the opening remarks by the VSBSC Chair, we kicked off the day with two workshops. For the first time ever, the workshops were organized into spheres (atmosphere, biosphere, hydrosphere and lithosphere). Each workshop matched the theme of its corresponding sphere, and participants remained with their sphere cohort throughout the morning. Local organizations came to share their knowledge and passion in an engaging way, which included learning how to map whales with Ocean Wise and creating a take-home microgreen kit with UBC Climate Action Mobilizers.
Next, participants had the chance to take part in a clothing swap, NGO fair, and delicious lunch from Chau Veggie and Earnest Ice Cream! Afterwards, students joined discussion circles with VSB Board Chair, Victoria Jung; City Hive founder, Tessica Truong; Vancouver city councillor, Christine Boyle; and environmental lawyer, Mitchell Horkoff to learn more about their paths and their work. These experts pushing sustainability in their respective fields then came together on a panel, which gave the participants the opportunity to ask more open questions.
This year, students took their knowledge from the day and collaborated to fill a Metro Vancouver map with their sustainability suggestions. These recommendations ranged from supporting and incentivizing circular businesses to replacing cafeteria food with Susgrainable's upcycled spent grain products. The event concluded with giveaways from Vessi footwear, MeeT, and Anian clothing. Participants left feeling empowered and inspired to find ways to fight the climate crisis and create systemic change.
Our Youth volunteers had the chance to help with the behind-the-scenes work both before and during the conference. It was an eye-opening experience to see all the work that goes into making an event like this so successful, whether it's washing and drying hundreds of apples for a snack or drawing a map of Metro Vancouver for an activity. We're certain the participants had a great experience that was both engaging and educational and have no doubt they will take the learning with them and become changemakers in their own communities.
According to youth volunteer and grade 10 Killarney student, Livia Fatovic-Spur, "as a participant last year and a volunteer this year I got to see the conference evolve and take on a new form. This reflects how much thought and planning goes into it each year to make it a new, engaging experience. I am so proud of the team that made this event possible. It was not easy, but it was so worth it." We look forward to seeing more sustainability initiatives in the community, as well as at next year's sustainability conference!