More than a job, a creative challenge: Ariella Cepelinski on what it's like to teach late French Immersion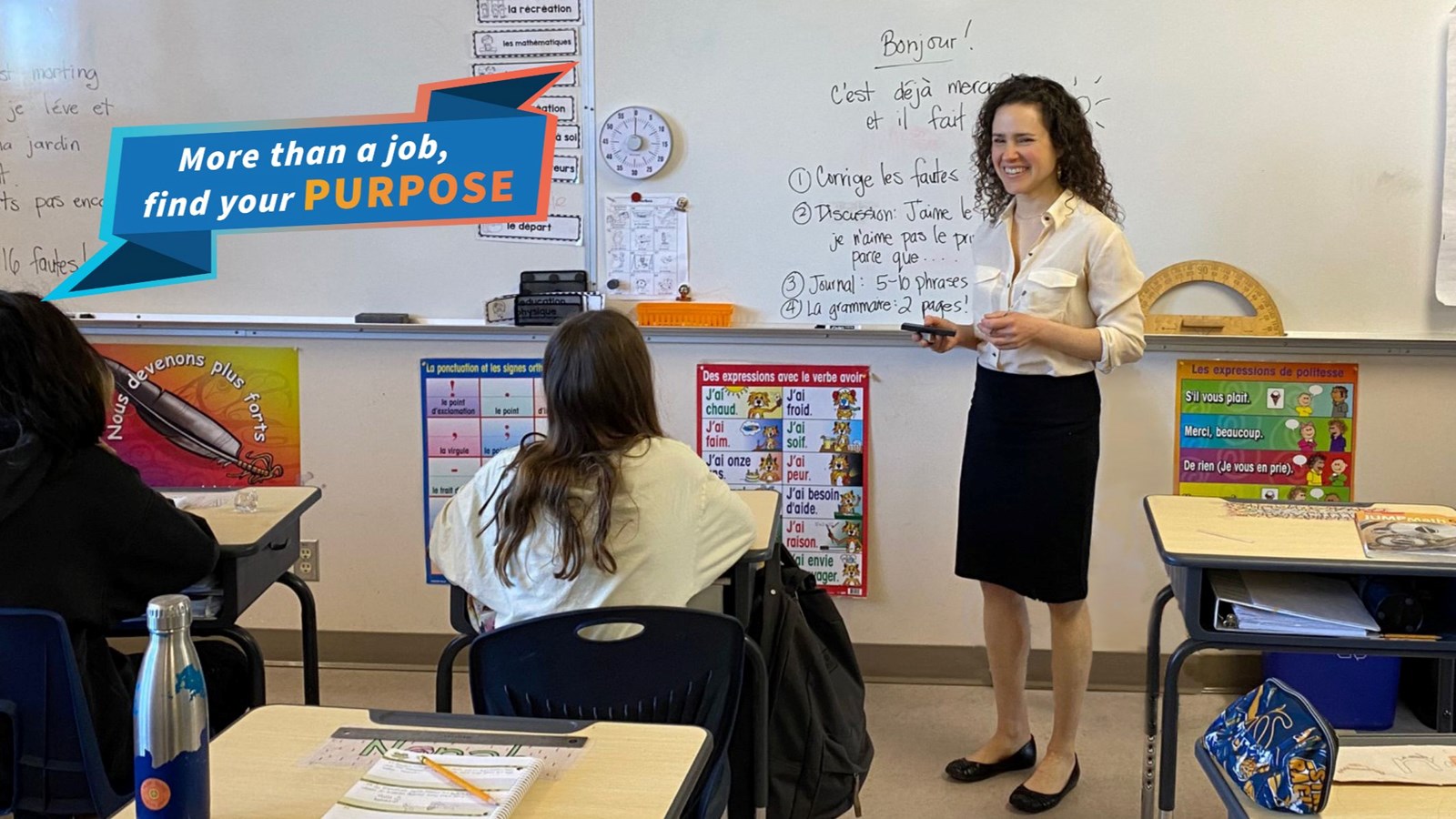 As a Grade 6 French Immersion teacher at Laura Secord Elementary School, Ariella Cepelinski enjoys the challenge of teaching French to students with no understanding of the language and the reward it brings when they succeed in learning it.
"It's amazing that they are in Grade 6 and have elected to learn a new language at this point in their academic career," Ariella says. "It would be so easy for them to stay in English, but they've decided, 'No, I'm going to go to a different school and learn a new language with a bunch of kids I don't know.'"
Originally from Ottawa, Ariella had not planned on teaching French after completing her Bachelor of Education at UBC, but given that she spoke French, she was persuaded to give it a shot. She joined VSB in 2006 and has been at Laura Secord, which is a triple track school (K-7 in both English and French Immersion, and late French Immersion) for three years.
Ariella teaches French grammar to the students every morning, and then they practise writing. She says the hardest part is getting them to think in French, and that the process is gradual. As an example, she describes trying to teach someone how to transition from translating directly into French towards understanding how to use French idioms in their speech, particularly when they're quite different from English, such 'I miss you' in English versus 'tu me manques' – you're missing for me – in French.
"You're figuring out how their brain works, and when you help them figure it out, you realize that you're learning together," Ariella says. "There's something so amazing and fulfilling about that experience. It's fascinating listening to them put together a new language in their brain. I enjoy the challenge. I love the creative aspect of teaching."
Ariella says it can be a challenge to teach students a new language in just two years, so they can catch up to their early French Immersion peers who have been studying since kindergarten.
"It's super rewarding and every class is so different and has a personality of its own, which is also fun," Ariella says. "I sometimes feel at the end of the day that so many magical things happened here. It sustains me."
Explore French Immersion roles at the VSB:
French Immersion Teacher - On Call
French Immersion Teacher - Permanent
More than a job, find your purpose at the VSB with positions in education, trades, office admin and more. Explore job postings here.