Kindergarten District Choice Programs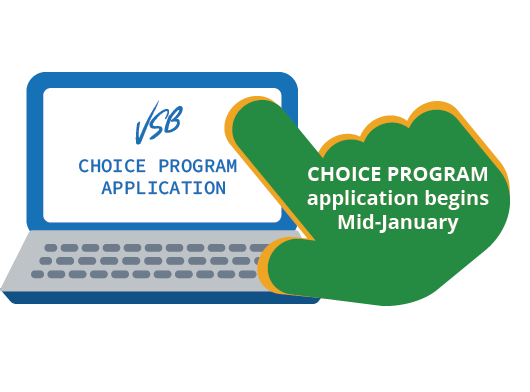 Application Process
Parents must register at their neighbourhood English catchment school between November 1 and January 31 before applying for choice program(s).
Between January 8, 2024 and February 2, 2024 you can apply for up to three choice programs through our online application process. To apply you must have completed your child's Registration at their English Catchment School by the end of January. The application period for Kindergarten Choice Programs closes on February 2, 2024 at 4pm.
By mid-February, families who applied for District Choice programs and identified full schools will be notified of their child's enrolment status. By the end of April, all families with children registered for kindergarten will know which school they are attending come September 2024.
If you have not heard back by the end of April, please contact the school principal of your neighbourhood catchment school and they will help you find out about your child's status.
Notice about kindergarten French Immersion applications
Families interested in applying for a French Immersion kindergarten placement can choose to apply to any of the 12 VSB elementary schools offering Kindergarten Early French Immersion. Families can select up to a maximum of 3 location choices per student.