Vancouver School District Science Fair 2023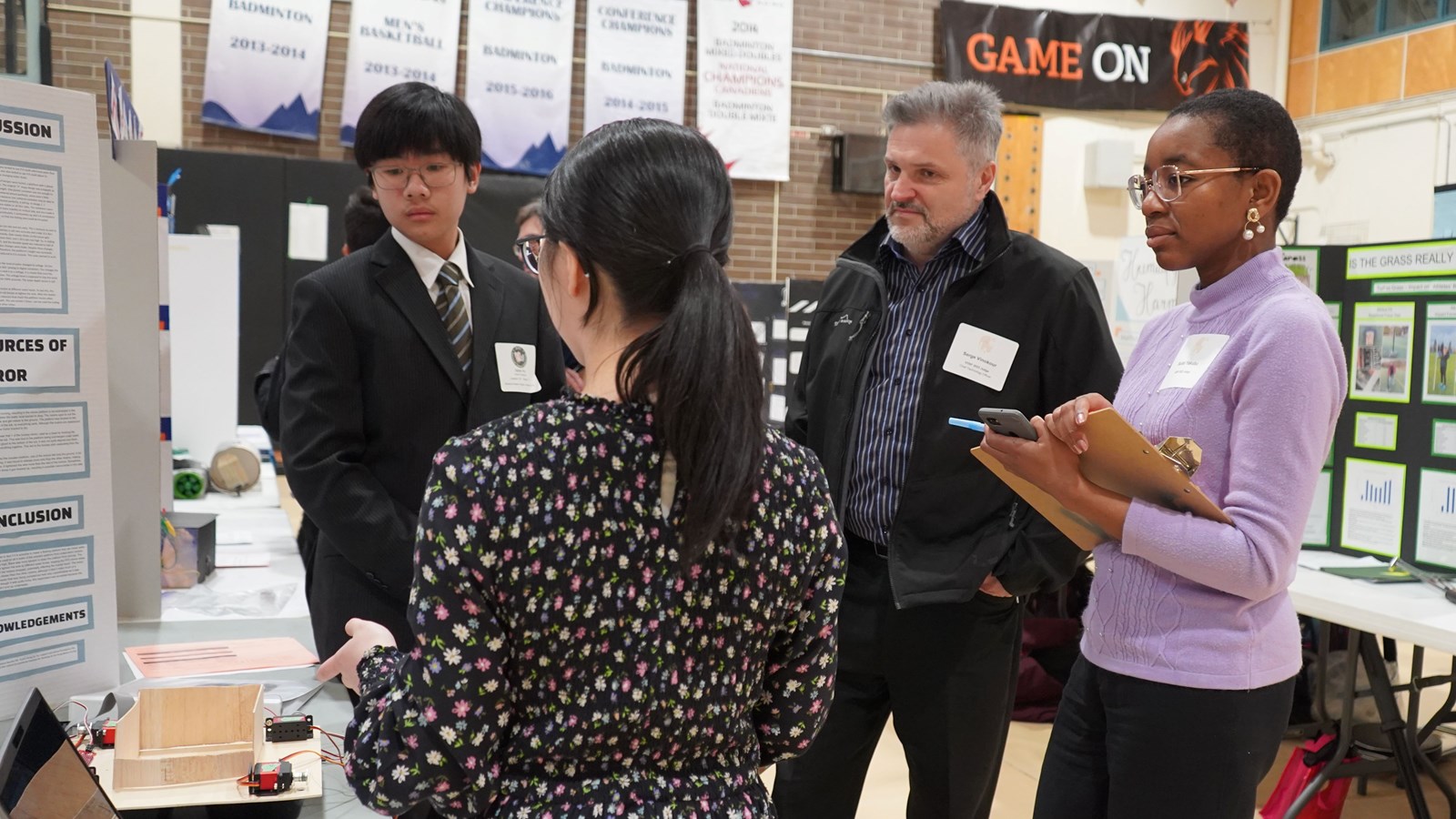 On Friday, March 3, students from across the District gathered to present their science projects at the Vancouver District Science Fair (VDSF) — a showcase of research and innovation from VSB students in Grades 4 to 12.
The fair is hosted annually at Langara College and is always buzzing with nervous energy from students that are passionate about science. For many students, this was their first time at a science fair presenting their research to a panel of judges. The VDSF is also a steppingstone for students to advance to the Greater Vancouver Regional Science Fair and the Canada Wide Science Fair on a national level.
"The skills and experience that students gain from conducting their own scientific inquiry and conversing with judges who have the expertise to understand their work are hard to match," says the VDSF staff organizers.
Throughout the day, judges from the local science community used their expertise to score students' projects based on the choice of experiment, innovation factor and study methodologies. In the video below, VSB students share their research, findings and solutions at the fair.
Thanks to VDSF's dedicated volunteers, students gain live presentation skills, mentorship and guidance from teachers. VSB students also had the opportunity to engage in hands-on breakout sessions led by Langara instructors.
Congratulations to all students that participated in this year's VDSF, and good luck to those that advance to the Greater Vancouver Regional Science Fair on April 13, 2023!