Finding his way: First day of grade 8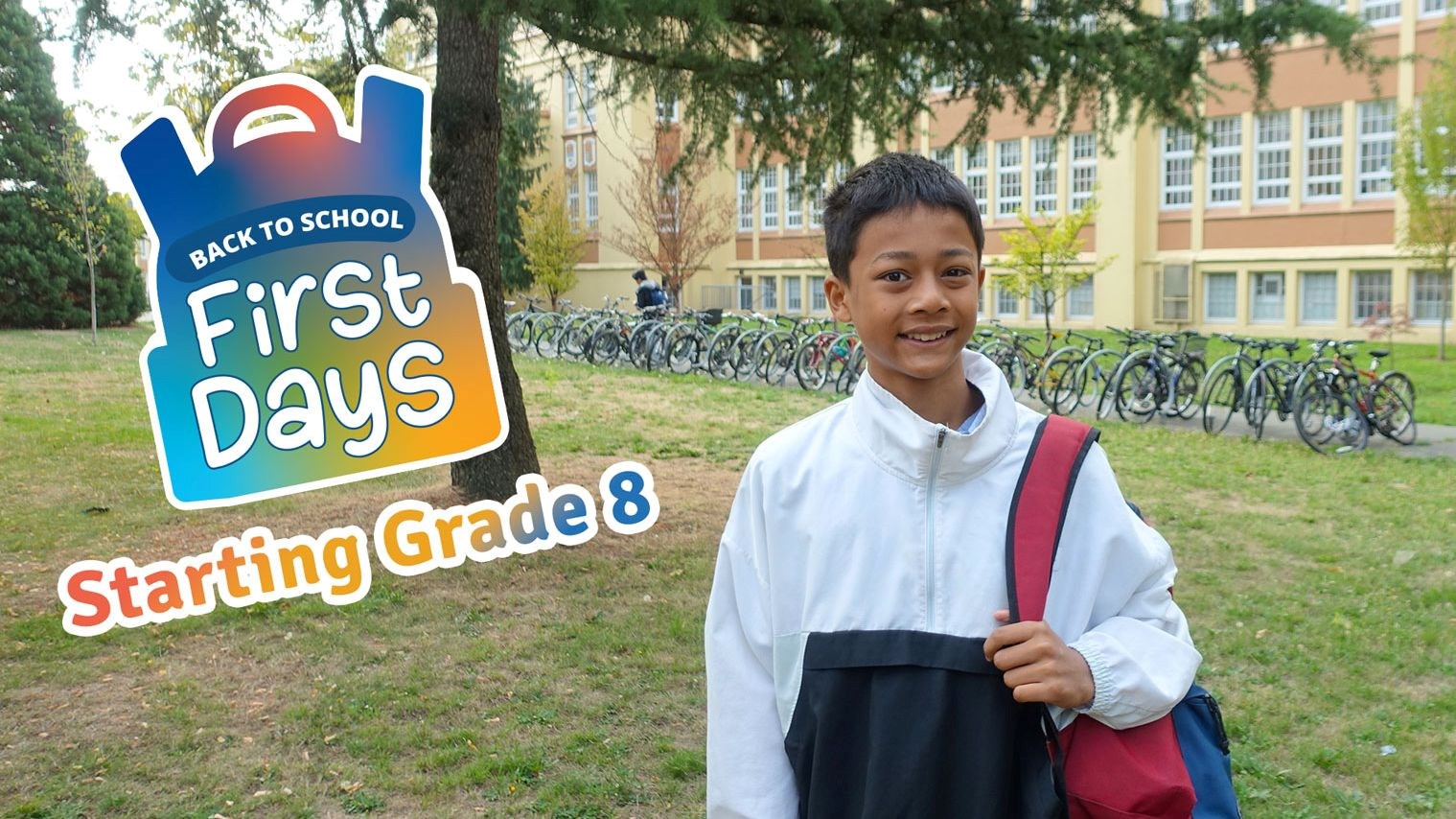 On September 6, a new cohort of Grade 8s stepped inside their new secondary school for their first full day of scheduled classes. Administrators, teachers and student volunteers prepared months in advance to welcome new students by organizing Grade 8 orientation days. These events helped answer the many questions students and parents had about their new school as well as provided an opportunity for students to socialize, watch performances and generally get a feel for their new school environment.
Aunonto Haque, who attended three orientation sessions at Vancouver Technical Secondary, felt prepared and excited to get his own locker, see his timetable, and learn how to navigate one of the largest schools in Vancouver. Above all, he was excited to see his old friends and meet new people. His only concern? "I'm not used to waking up so early for school!"
Watch Aunonto's first hour of school, where he tries to find his first class — which is in a separate building at the end of a long hallway — without a minute to spare!