Back to school: Tips and resources for the year ahead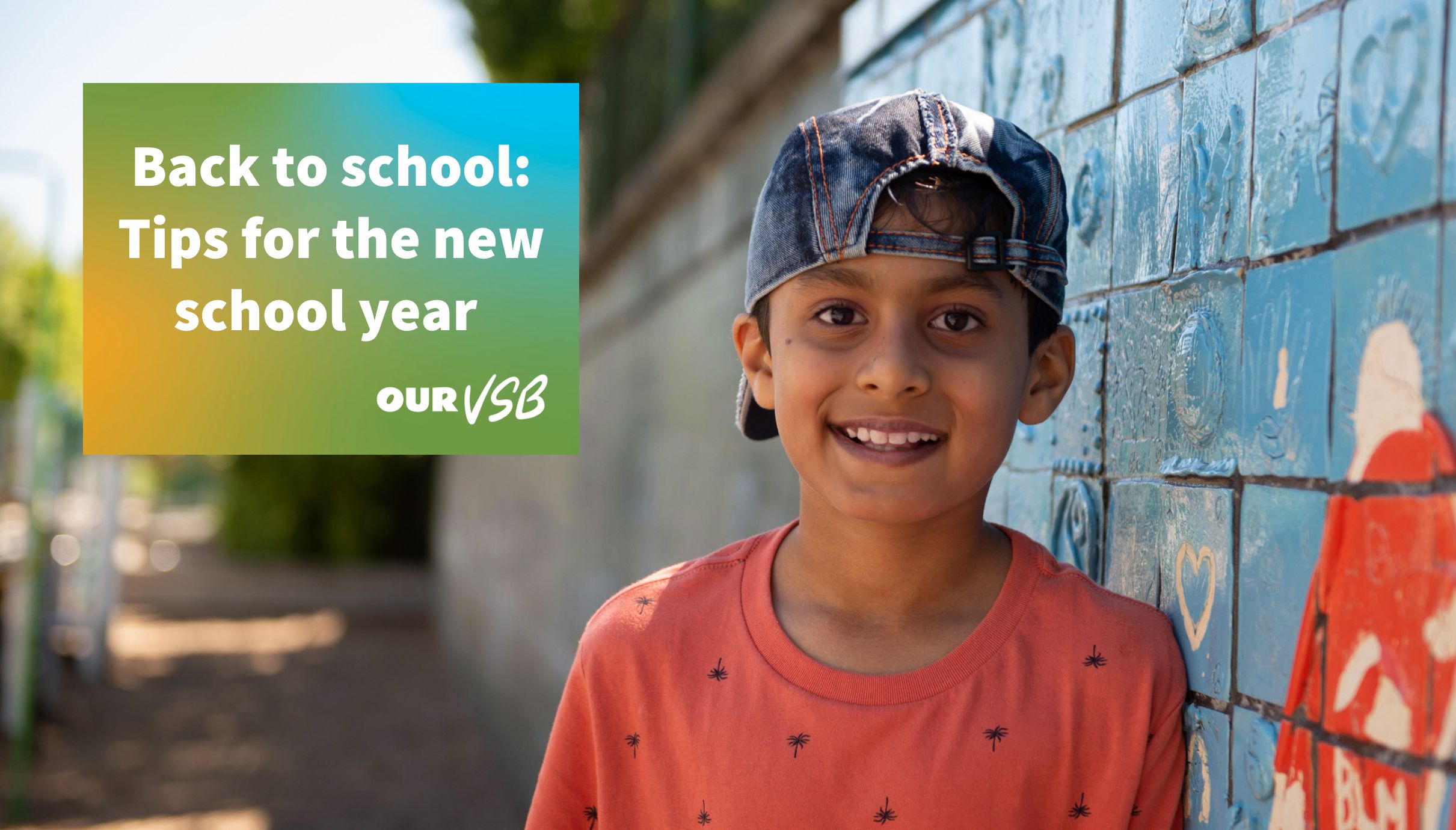 With less than a week away, District staff are excited to welcome students back to school! Check out these tips and resources to help prepare for the 2022-2023 school year:
Traffic Safety
As children head into a new school year, it is important to help keep areas around school sites safe places to walk, cycle and roll, by following posted signs. Check out these traffic safety tips in partnership with the City of Vancouver and the Vancouver Police Department.
Calendar
Stay up to date on the year ahead! Find out important dates for the school year such as school and statutory holidays by visiting the District's calendar.
School Directory
Find locations of schools and programs on our school directory
School Fees
Visit the Schedule of School Fees page to learn about this year's school fees for the Vancouver School District.
Safe Arrival Procedures
If your child will be absent from or late to school, it is important to let the school know as soon as possible. Visit your child's school website for safe arrival procedures.
StrongStart BC
StrongStart is a free, drop-in program offered to parents and caregivers with children from newborn to five years. Centres emphasize learning through play, language and positive social interactions. Discover more about StrongStart Centres at the District.
Anxiety
Starting school or heading back for a new year is exciting but can also be challenging. Anxiety BC, a non-profit organization, offers 12 tips to help minimize student anxiety on the first day.
Community School Teams
Lunchtime programs and after school programs vary by school; these may include sports, literacy, arts and culture, food and nutrition, social emotional skills, environmental stewardship and global citizenship. Contact your child's school directly to find out which programs are running.
Parent Advisory Councils (PACs)
Each school has a Parent Advisory Council (PAC). PACS provide a forum within each school community to discuss matters affecting school and the education of children. Parents and guardians are encouraged to join their child's school PAC. This may involve discussing parents' concerns and aspirations for their schools, sharing expertise with other parents or volunteering at events. Please visit your child's school website for further information.
Vancouver District Parent Advisory Council (DPAC)
The District Parent Advisory Council (DPAC) has a goal of supporting education for all children of Vancouver. Its purpose is to support Parent Advisory Councils (PACs) at the school level and to encourage them to share their views at the District and provincial levels. To learn more please visit our DPAC page.
Welcome to Newcomers
The Newcomer Welcome Centre registers newly arrived students to Canada and has numerous multilingual publications and videos available for students to view and download. They also provide families with helpful information and support as they settle into their new home here in Vancouver.
Welcome to Kindergarten
Starting kindergarten is a huge milestone! Check out our brochure on building confident learners to prepare for your child's first day or visit our Early Learners Resource page for useful information on preparing for kindergarten.