Pink Shirt Day: Taking a stand against bullying and encouraging acts of kindness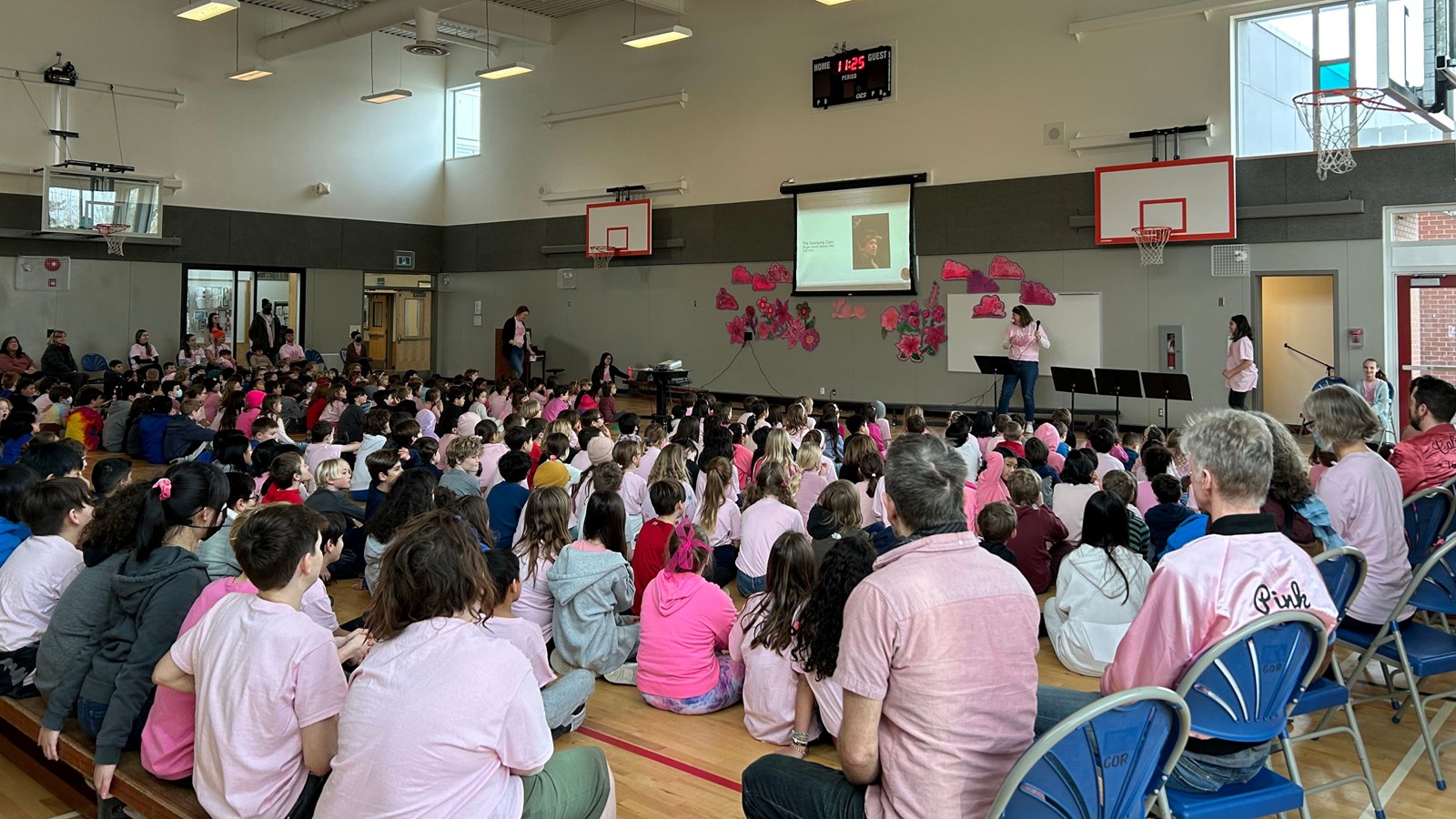 Pink Shirt Day is an important day for students, staff and educators to lift each other up and stand against all forms of bullying, harassment, and discrimination. Wearing pink is not only a symbol of anti-bullying and inclusivity, but also reminds us to support others and engage in acts of kindness. Schools throughout the District marked Pink Shirt Day today in a variety of ways.
The Diversity Club at Kitchener Elementary wrote morning announcements about anti-bullying to encourage each other and created posters to go around the school. Club members also picked library books about diversity and read them to younger students during their lunch hour.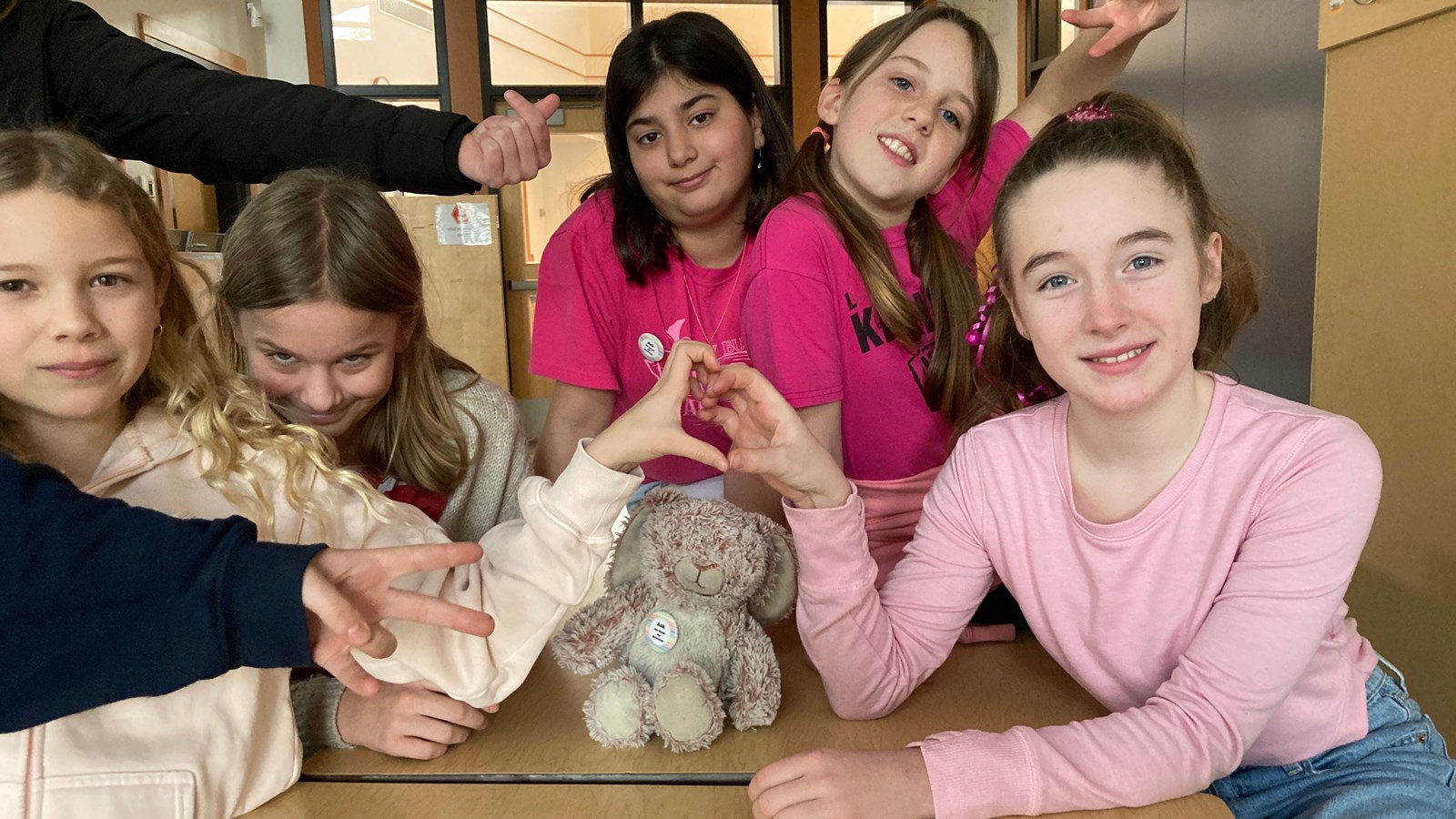 Diversity club at Kitchener Secondary prepping for Pink Shirt Day announcements
Mount Pleasant Elementary students in Grade 6/7 organized a Pink Shirt Day dance in their school gym for tonight. The dance costs two dollars per person, and all funds raised will go towards supporting people in Syria, Turkey and Ukraine.
Students and staff at Grandview and Queen Alexandra Elementary schools participated in a combined Pink Shirt Day parade to take a stand against bullying. Students at Carnarvon Elementary made a kindness wall called "be a buddy not a bully," where they shared kind messages from students.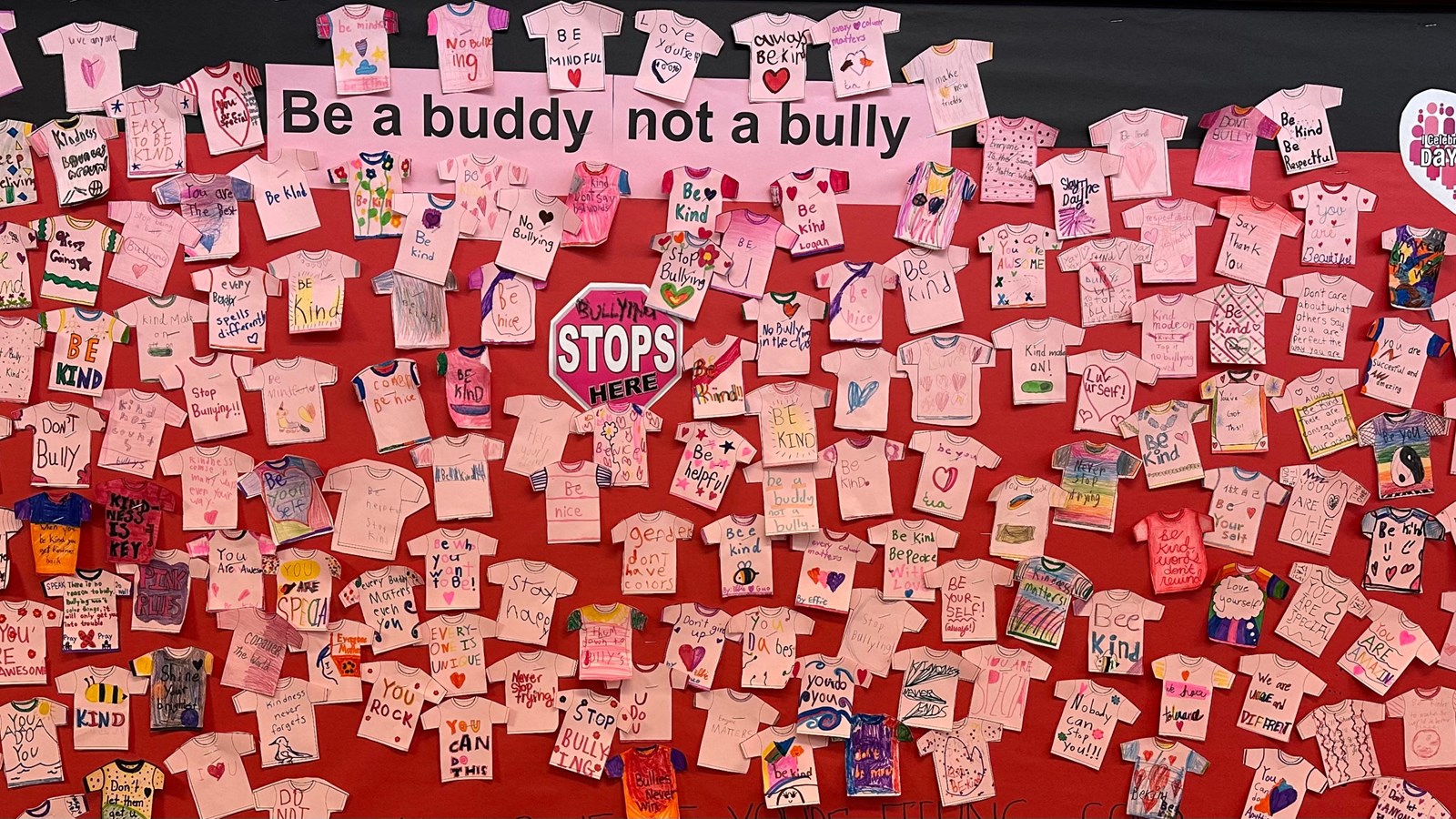 "be a buddy, not a bully" wall at Carnarvon Elementary
At University Hill Secondary, students made giant Pink Shirt Day signs for students to post and share kind messages to others. Students at Churchill Secondary in a media design class made over two thousand Pink Shirt Day buttons for the entire school to take a stand against bullying at school.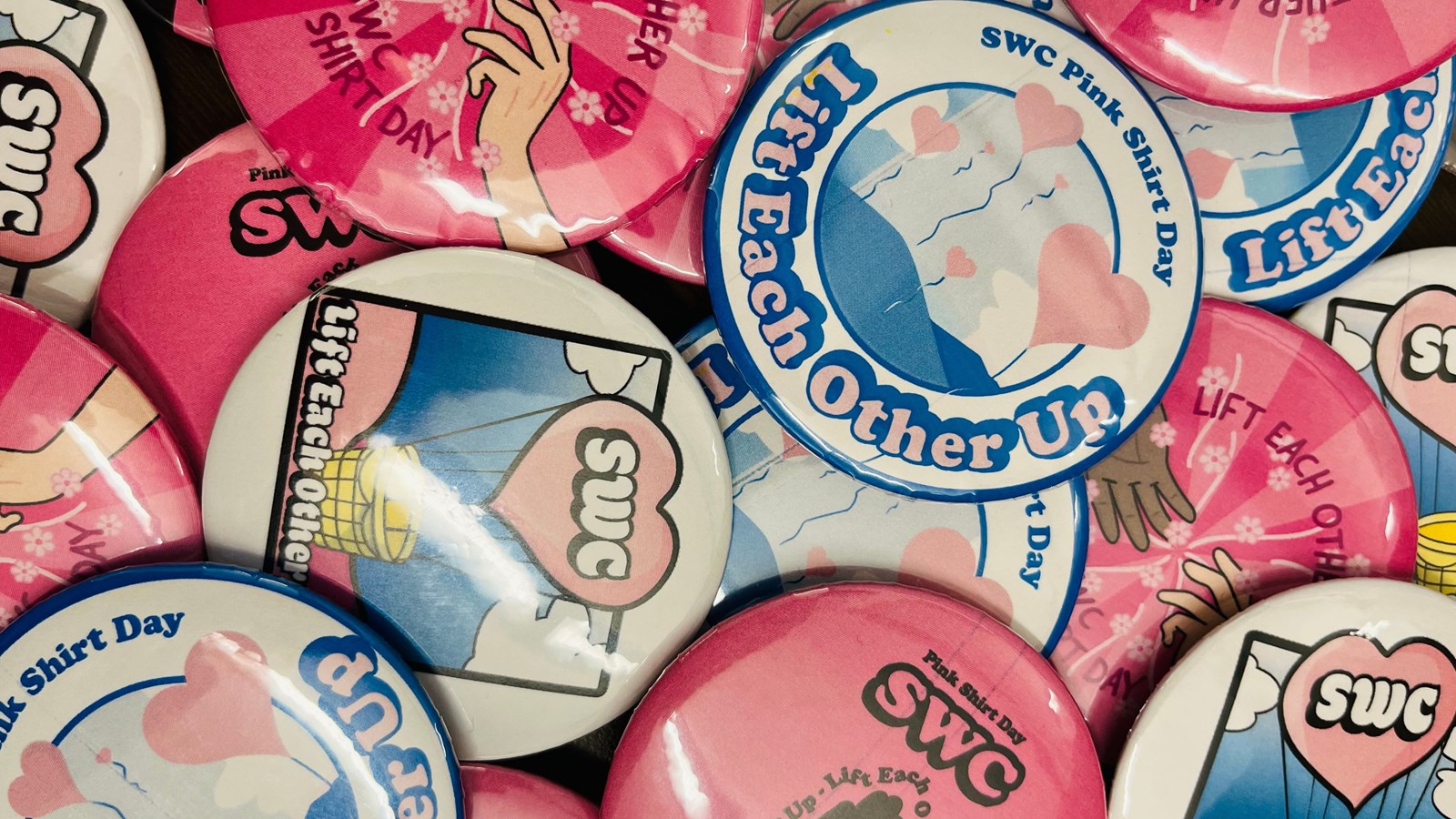 Pink Shirt Day buttons designed by media students at Churchill Secondary
The sexual orientation and gender identity (SOGI) club at Gordon Elementary hosted a special Pink Shirt Day assembly to talk about the history of Pink Shirt Day, anti-bullying and gender expression. There were several performances from students in all grades, including a showstopping performance of 'Count on Me' by Bruno Mars from Divisions 4, 9, 15, 16 and 17.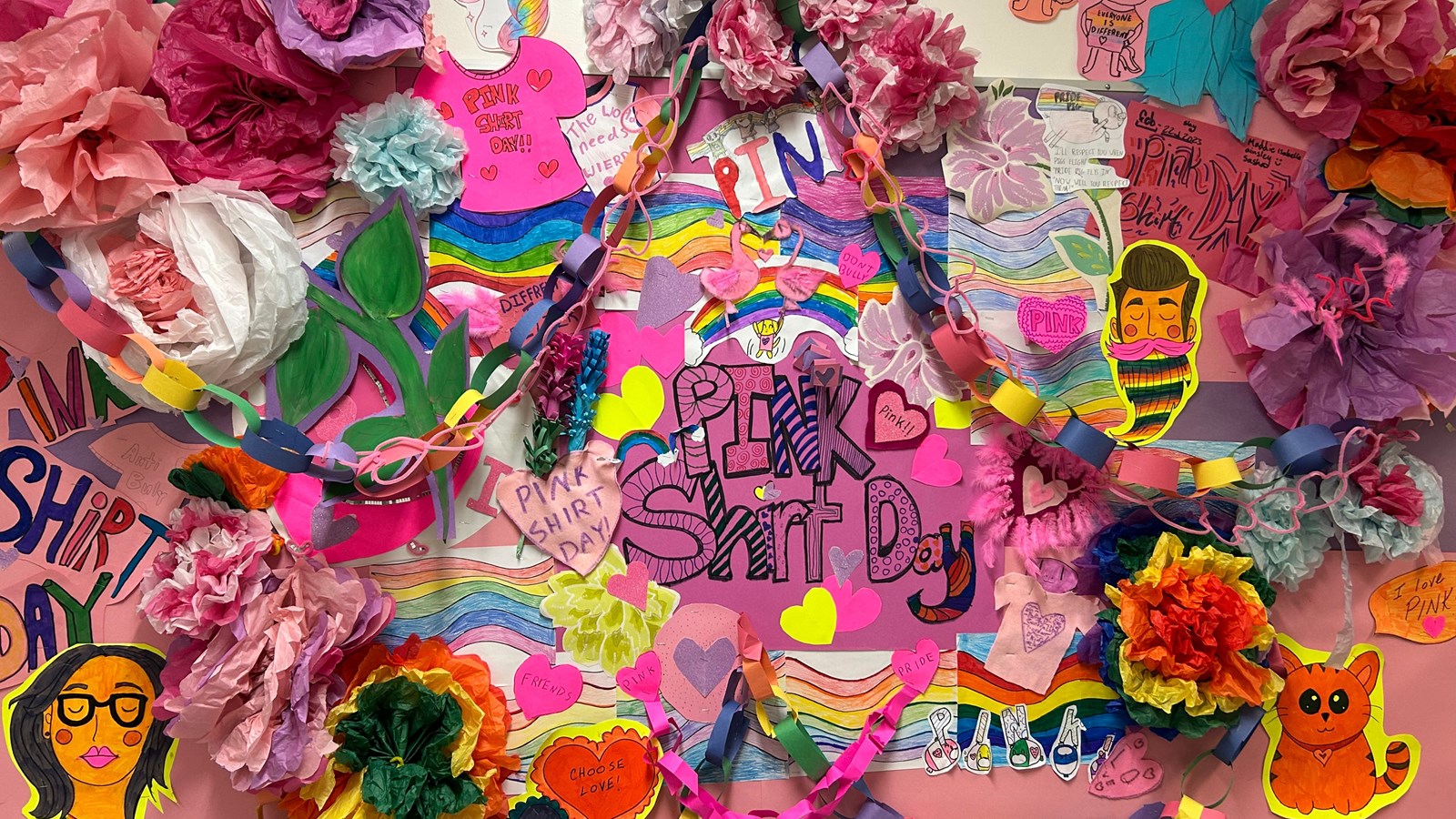 A Pink Shirt Day mural at Gordon Elementary
"I think Pink Shirt Day is really important because there's a lot of diversity in the world and some people don't accept that," says Lilah, a Grade 6 student and SOGI club member at Gordon Elementary. "You want people to feel comfortable and not feel like they don't belong or that they are not safe. I think it's nice to stand up for someone."
Today on Pink Shirt Day, we wear pink to stand up against bullying and encourage acts of kindness towards others. Make sure you mark your calendars for other important upcoming dates that support bullying prevention and inclusivity, including International Day of Pink on April 12 and United Nations Anti-Bullying Day on May 4.