VSB Partnerships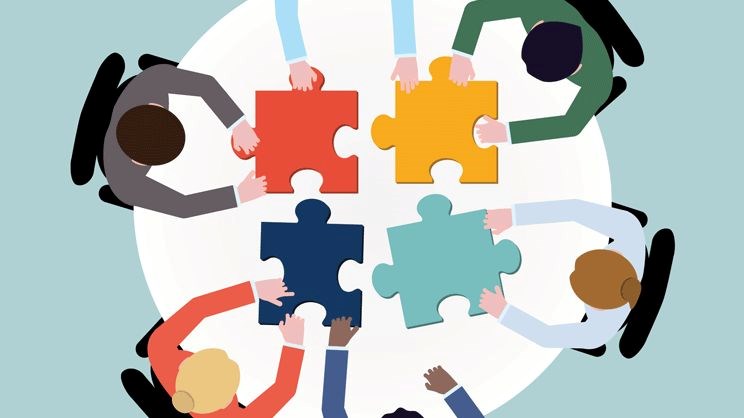 To maximize opportunities for achieving educational programming goals and enhancing the quality of facilities, the Board and the District engage in an on-going collaboration with the City of Vancouver, the Vancouver Parks Board, local First Nations, Greater Vancouver Regional District, UBC/UEL, BC Housing, BC Hydro, and other community agencies. To move towards the shared goal of broad public benefit, the District and these partners have established communication channels and committee structures to support evidence-based planning decisions.
Collaborations with the City of Vancouver
In supporting healthy and safe school communities, the district and the city are working together on multiple projects and neighbourhood or large site redevelopment plans to understand impacts on future educational needs.
Information Exchange
Data exchange: to collaboratively plan for, and respond to, demographic shifts and/or emerging social trends, the district and the city share demographic, socio-economic, school enrollment, and other information about, or pertaining to, City planning and the Vancouver School Board student populations.
Feedback exchange: as a public service provider, the district participates in the city's planning process, including its new City Wide Plan (Vancouver Plan) and Broadway Corridor Plan, as a stakeholder to represent the education and school communities.
Facility Utilization
Joint use planning: the District and the City can improve public benefits by redeveloping ageing public facilities located on adjacent locations together. Ongoing examples include Britannia Renewal and W.E. Connect. Please consider providing your valued input on these projects through the events and engagement methods as detailed on the City's website.
Read more about King George Secondary School Site - W.E. Connect on this page.
City-funded childcare facilities at the Vancouver School Board schools: co-locating childcare with schools helps to build communities that are more walkable and family-friendly. The district works together with the city to find opportunities and apply innovative solutions to support the family we serve.
Traffic Management
(Click here for more details and recent information)
School Active Travel Planning (SATP): The School Active Travel Planning program is a partnership between the city and the school district and is a direct outcome of the City's Transportation 2040 Plan. The goals of this program are to improve walking and cycling infrastructure around schools and increase education and awareness around active transportation. Further information on the program, including the reports and action plans from the schools that have participated to date, can be found on the program website.
School Traffic Working Group (STWG): The School Traffic Working Group meets regularly to discuss traffic safety issues that particularly impact students and parents or exist near school grounds. This is an opportunity to bring together information and develop solutions to a range of potential challenges. Topics discussed can include issues around parking, signage, congestion, pedestrian visibility, lighting, intersection configuration, vehicle speed, pick up and drop off, driver behaviour, and crosswalks. Items for review can be brought forward from the school community to the school principal who can then relay the message to the Vancouver School Board planning team. The Vancouver School Board planning teams leads the STWG, and brings forward agenda items for discussion with the group.
School Safety Patrol Program: In partnership with the Vancouver School Board, members of the Vancouver Police Department's Community Road and Education Safety Team (CREST) assist in training, monitoring, and supporting this student-based program that assists thousands of students and adults to safely cross intersections on their way to and from school every day.
Bicycle safety training for grades K-7. This is offered by the Vancouver Police Community Roadside Education Safety Team (CREST). Talks will cover the basics on basic rules / regulations, equipment and tips on to navigate cycling through the city safely. Presentations are approx. 20min in length. Many schools choose to break into smaller groups over multiple session even days. To book, please contact crest@vpd.ca
Pedestrian Safety talks are also available upon request, also through the Vancouver Police Community Roadside Education Safety Team (CREST). To book, please contact crest@vpd.ca
Collaborations with UBC/UEL
District staff are engaging with UBC/UEL to collaboratively plan for the UBC and Vancouver West Family of Schools. More information about UBC campus housing plans and UEL development plans can be found on their websites.
Collaborations with Indigenous Groups
District staff are reaching out to the three (3) local Nations, xʷməθkʷəy̓əm (Musqueam), Sḵwx̱wú7mesh (Squamish) and səlilwətaɬ (Tsleil-Waututh) Nations, to gather Indigenous perspectives with respect to school design. Some of these perspectives will be considered and incorporated into school design discussions with the school advisory group during design.
Other Collaborations
Lord Roberts Annex joint use with BC Hydro: more information about the project can be found on our Capital Project page.