Renfrew students design and build their own cardboard arcade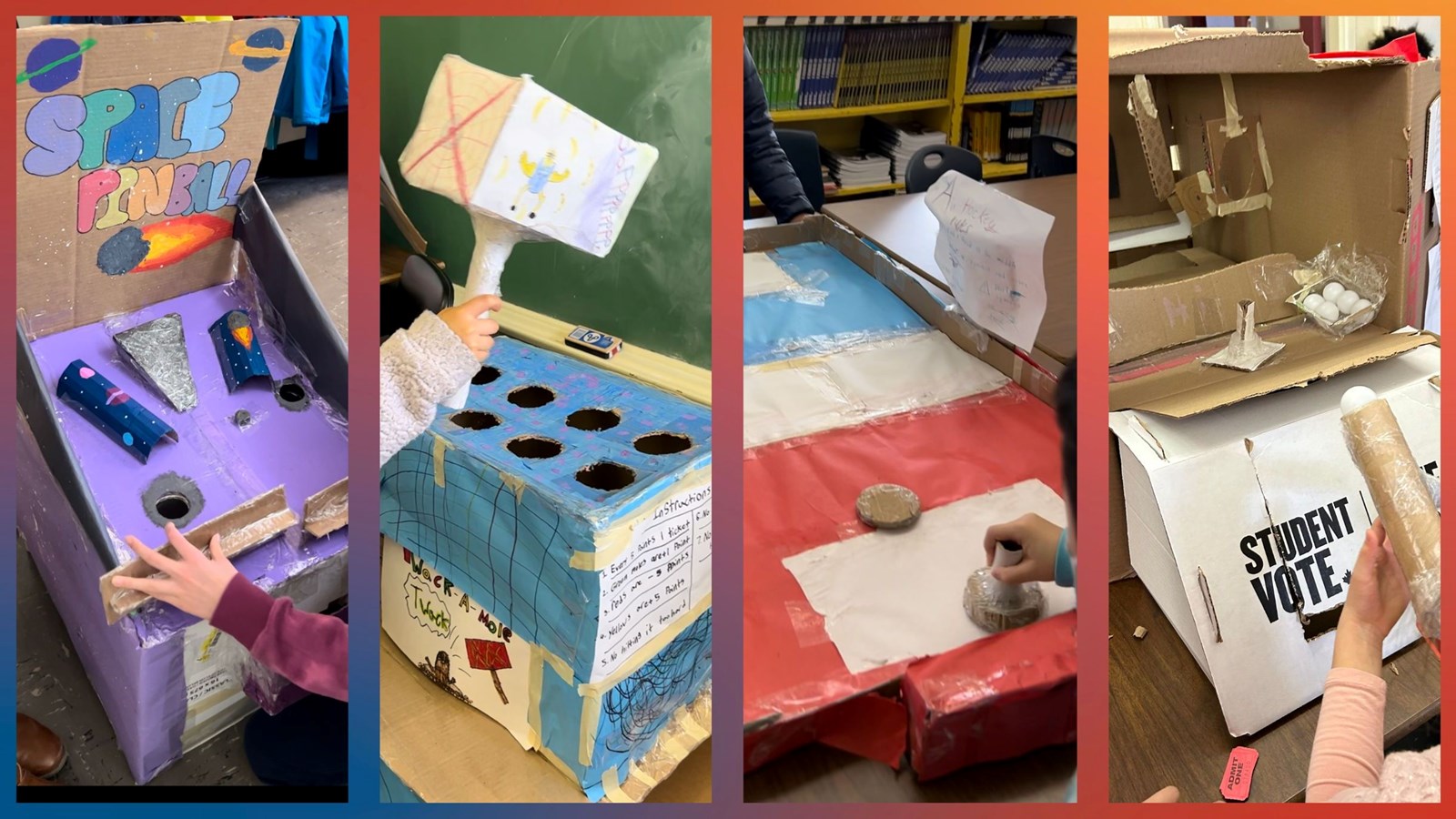 Every year for the last 10 years, teacher Mr. Wong and his class of Grade 6/7 students at Renfrew Elementary gear up for their annual cardboard arcade event to raise funds for BC Children's Hospital.
Through the event, students gain hands-on learning, problem-solving and teamwork skills but also learn the values and meaning of community and giving back to others.
Students design and build their own arcade games out of cardboard and other used materials like paper and plastics. This year, students created 10 arcade games in total including air hockey, pinball, mini golf, basketball and much more!
"I've been working on my arcade game project for about a month," says Grade 6 student Addison McArthur. "Space pinball game is my favourite game because it takes a lot of strategy and skill to move the ball around the tunnels and ramps to avoid the holes."
A few weeks ago, Mr. Wong's class hosted their annual cardboard arcade event to teach younger students how to play! Each class at Renfrew had a chance to visit the cardboard arcade, and after playing the games, students counted their tickets or their winnings to see if they won a prize! Mr. Wong says the prizes are annual donations by students and their families.
"The cardboard arcade incorporates a lot of project-based learning, art, science and engineering," says Mr. Wong. "Students always have a blast and look forward to this event every year to bring the school community together."
Mr. Wong says donations raised during the cardboard arcade total of $153.15 for BC Children's Hospital.
Check out this video on our Instagram to see the cardboard arcade in action!