International Women's Day: Celebrating VSB's first female Sikh Trustee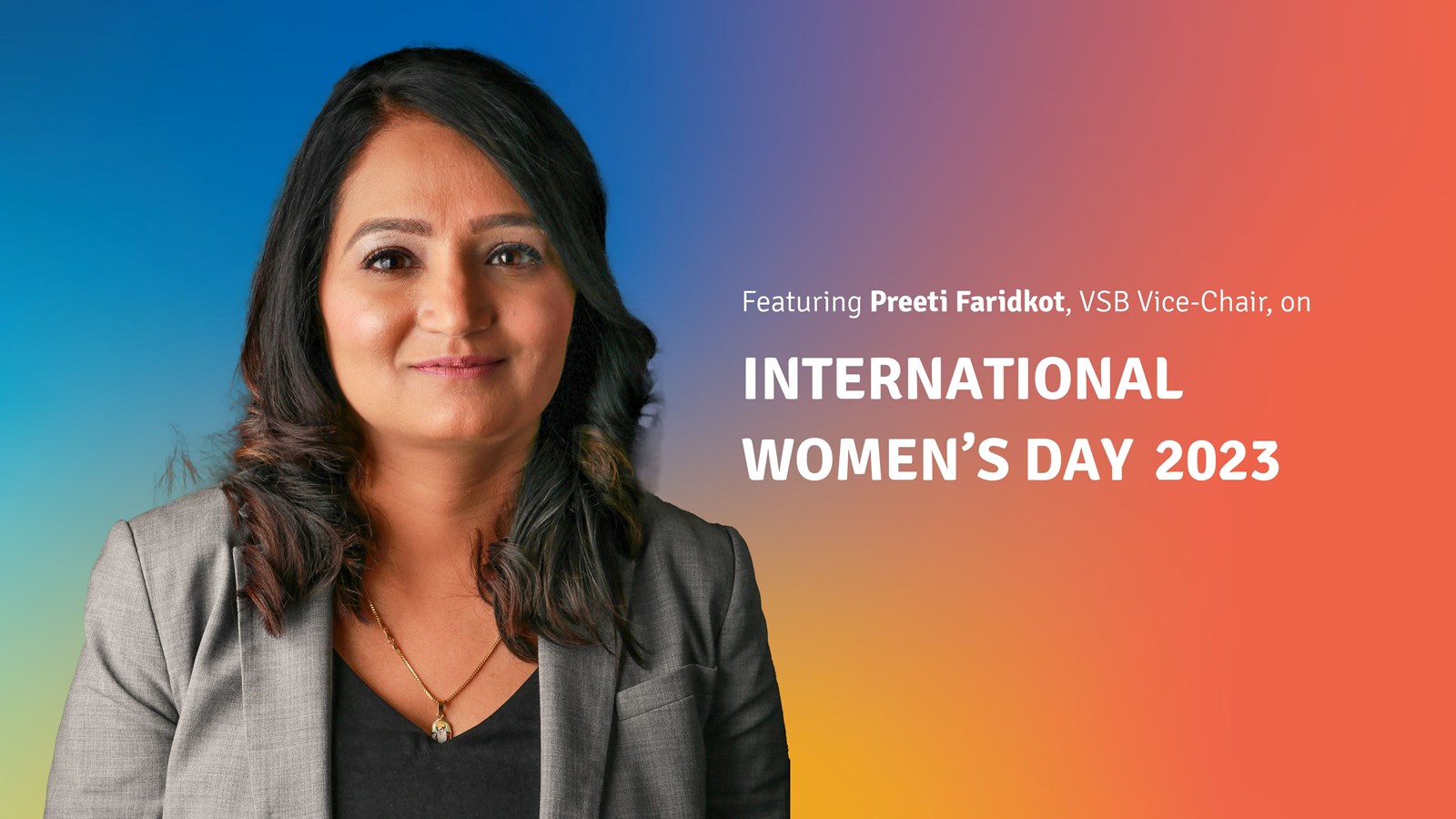 International Women's Day is a global day celebrating the social, economic, cultural, and political achievements of women. It is celebrated on March 8th every year and provides an opportunity to raise awareness about the ongoing struggles and challenges that women face in achieving gender equality. It's important because it's a time to reflect on progress made, to call for change, and to celebrate the achievements of women worldwide.
In celebration of International Women's Day, we spoke to Vice-Chair Preeti Faridkot, the first female and Sikh trustee elected to the Vancouver School Board.
What does it mean to you to be the first female Sikh trustee?
I am honoured to be the First Sikh female Trustee. I take pride in promoting diversity and inclusion, specifically in school district leadership roles. I hope this serves as an inspiration for many other multicultural women who have the desire to promote greater representation and inclusivity.
Why did you want to become a trustee? What inspired you?
Community service is something that defines me, and I have been an advocate for the community for over 12 years. Being a parent of three children, I have first-hand experience with many issues that children and parents face within the school system. I believe that our communities, particularly the young people who are our future, benefit most if we are an active and positive part of the change we want to see.
Given these challenges, how can we all work together to create a more inclusive and equitable society?
Creating a more inclusive and equitable society requires a collective effort, commitment to ongoing learning, collaboration, and advocacy. We need to bring education and awareness by learning about different cultures, histories, and experiences. Working across different communities and advocating for policies that promote inclusion.
We can all work together by listening to unique perspectives and experiences, allowing for a more diverse set of opinions and ideas to be considered & heard in decision-making processes.
How do you balance your responsibilities as a trustee with your other commitments, such as work, family and community involvement?
Being a Trustee can be a demanding role that requires a significant time commitment, especially for those who are balancing work, family, and community involvement. I prioritize my responsibilities & set realistic expectations by communicating with my family members, colleagues and community organizations.
What are some of the most rewarding experiences that you have had as a trustee, and what keeps you motivated in this role?
The most rewarding experience has been an opportunity to work with other passionate individuals in making a positive difference in the community. Also, the sense and fulfillment that comes from knowing that the decisions you have taken as a board have made a positive impact on someone's life.
What advice would you give to other women who are interested in becoming trustees or leaders in their communities?
Believe in yourself and your abilities. Don't be afraid to speak up and share your ideas, even if you're the only woman in the room. Your perspective and experience are valuable, and your contributions can make a real difference.