Going far, together: Reflections on the Diversity, Equity and Inclusion Youth Conference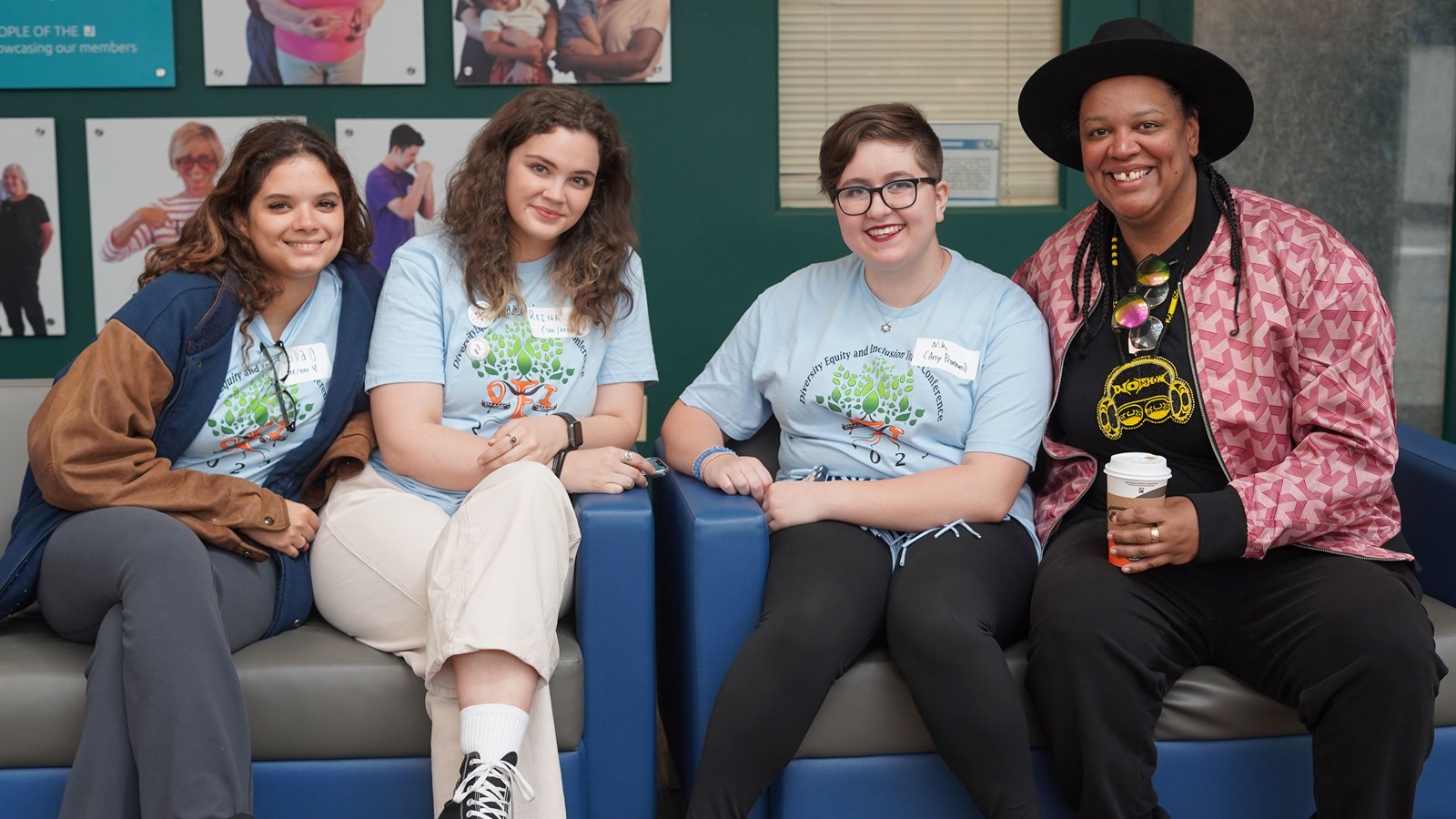 On April 27, 2023, students from across the District gathered for the fourth annual student-led Diversity, Equity and Inclusion (DEI) Youth Conference. The theme chosen by the student planning committee of this year's conference was Self-Care, Community Care and Healing. In the following guest writer piece, grade 12 Kitsilano student Nik De Leon reflects on the day's events, lessons learned and where we go from here. Nik served on this year's student conference planning team.
This past Thursday, all our hard work as the youth planning team for the DEI Youth Conference came together for a wonderful day at the Jewish Community Centre. Friends were made, lessons were learned, and many stories were told, all in a day's work!
We began the day with introductions from Churchill students Almas (grade 11) and Maeve (grade 12), our fantastic MCs, a welcome from Morgan Guerin, member of Musqueam Nation followed by opening remarks from superintendent Helen McGregor and VSB Board Chair Victoria Jung.
The conference began with the first keynote speaker and local musician, Khari Wendell McClelland, who took the stage and brought us together with songs as well as the stories hidden behind the music notes. After the keynote, everyone spread out into different workshops ranging from an outdoor movement-based session with youth facilitator Ruby Smith-Diaz to counsellor Mik Turje's workshop on Self-Compassion. Gathering throughout the community centre allowed for more intimate connections in smaller groups.
With a break for lunch and a performance from DJ O Show (Afro-Indigenous female Hip Hop and R&B DJ), people reshuffled into the last set of workshops before our second keynote delivered by UBC Clinical Instructor, Dr. Tatiana Sotindjo. Both Dr. Sotindjo and Khari highlighted what I deem to be the quote of the day, "If you want to go fast, go alone. If you want to go far, go together." This African proverb speaks to the realities of social justice work and struck a chord with me. I often find myself getting caught up in all that needs to be done that I forget that I have a wonderful community backing me up.
Hearing these keynote speakers discuss the importance of working together to get more work done helped me rethink the ways I have been addressing things within my own school. I find myself carrying a lot of the burden of creating change, but I don't take the time to look behind me and see all my friends and family supporting me. I know that even after this conference this is something I will struggle with, but I hope to work on reminding myself and others that there is nothing selfish about self-care.
Watch highlights from the day in this video compiled by Nik. Special thanks to Khari Wendell McClelland for allowing us to use your music.