More than a job – a new chapter in life: Pierre Romano on his second career teaching French at Quilchena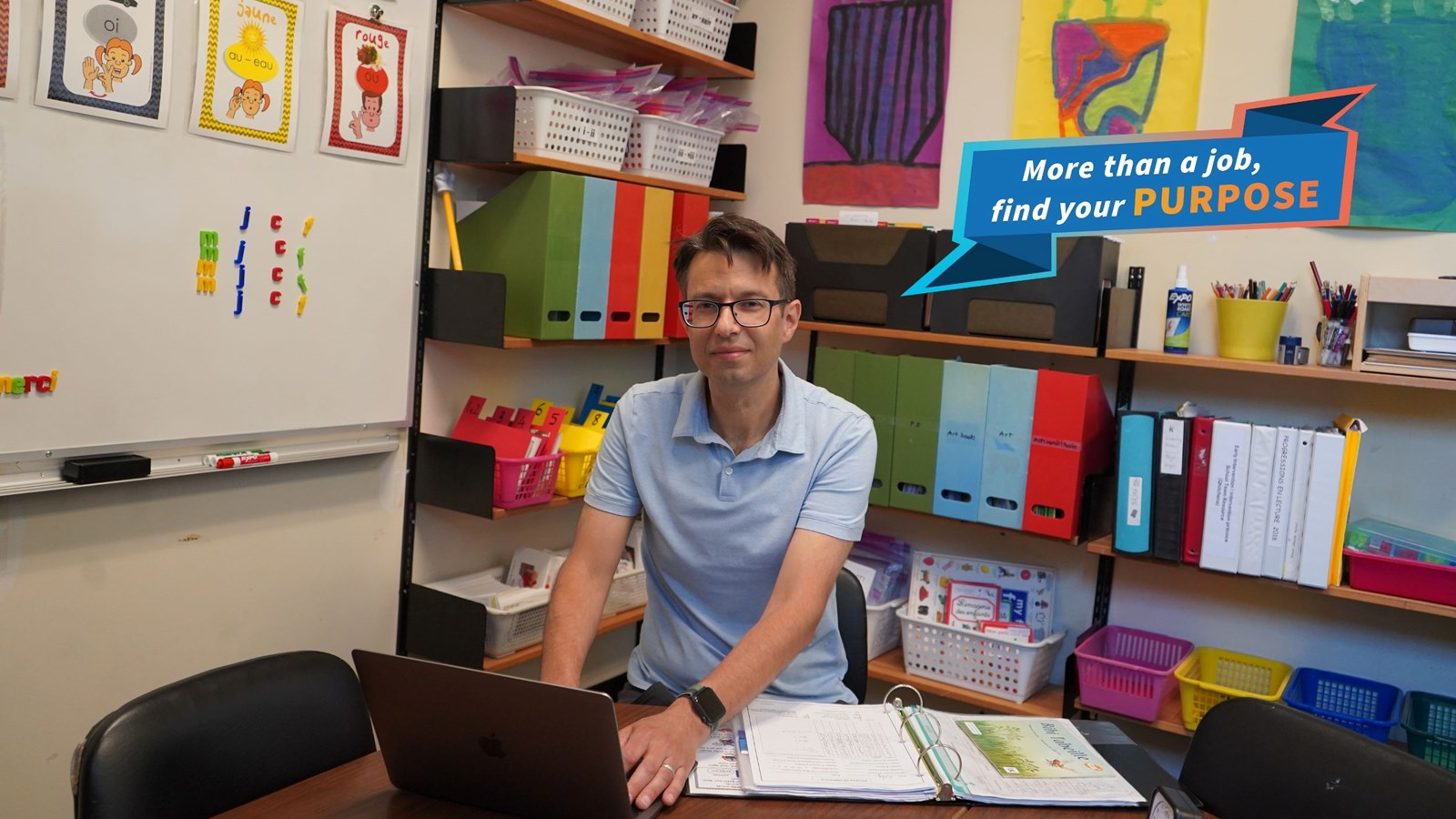 For Pierre Romano, a French immersion teacher at Quilchena Elementary, teaching is a second chapter in his working life, coming on the heels of 25 years as a graphic artist.
"I needed a renewed purpose of what I wanted to do," he says of his decision to change careers. "I had always volunteered at school with my own kids, so I decided to try volunteering at different schools and take some pre-requisites at Langara College. Once I knew it was a path I wanted to pursue, I went to UBC to do my teacher training."
Now in his fifth year of teaching, Pierre started as a teacher on call and in short-term contracts at various elementary schools, gradually finding his way and deciding where to focus his career.
"At Strathcona Elementary School, I took a Resource teacher position, helping the students who are most vulnerable and at risk academically," Pierre says. "That helped me find the direction I wanted to go, as opposed to being a classroom teacher. I loved that role of helping kids who are struggling."
This past school year, Pierre started training for a new program called Reading Recovery, a 20-week program aimed at closing the gap for students who are below their grade appropriate reading level. Each session is one-on-one.
"It's an intensive intervention program," Pierre says. "We try to get them back up to their grade level before they slip further. It's really an amazing feeling when they improve, and when you see how overjoyed the parents are to see their kid able to read and enjoy reading. The kids know when they are struggling and then they don't want to read. So, to get them to enjoy reading again is so satisfying."
During a typical day, Pierre will teach four students for 30 minutes each in Reading Recovery. The rest of the day, he focuses as a Resource teacher, assisting where needed from kindergarten up to students in Grade 7.
"Because it's my second career and I've got a limited time to teach, my goal every year is to continuously learn and improve my practice," Pierre says. "That's one of the things I love about teaching in general is that it is always about learning and improving. We're encouraged to continually learn, whether it's through professional development days or specialized training."
Explore French Immersion roles at the VSB:
French Immersion Teacher - On Call
French Immersion Teacher - Permanent
More than a job, find your purpose at the VSB with positions in education, trades, office admin and more. Explore job postings here.