Indigenous Veterans Day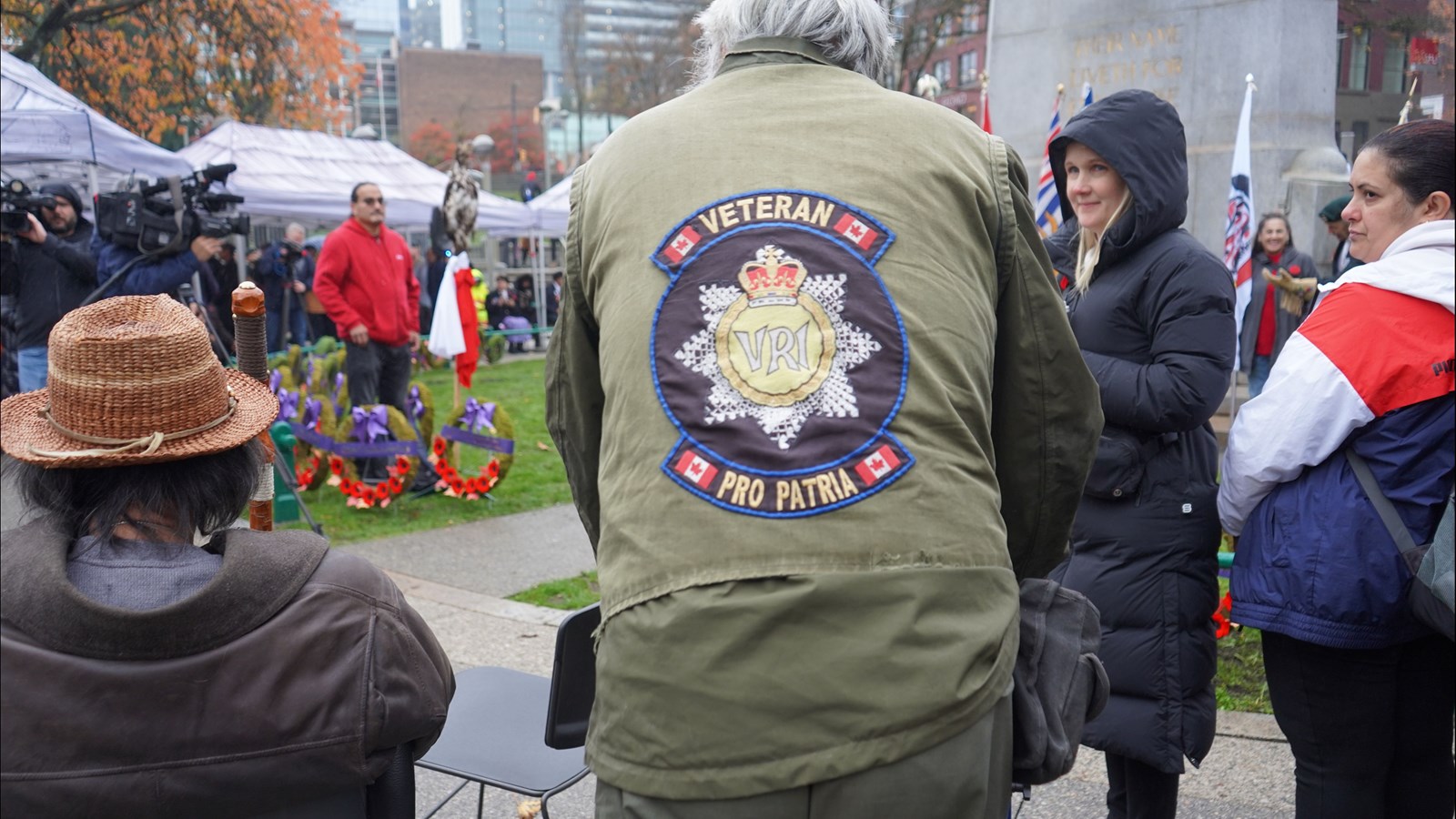 Indigenous people in Canada have reason to be proud of their wartime contributions. More than 7,000 First Nations members served in WWI, WWII and the Korean War in addition to many Inuit and Métis people. One veteran's group estimates that 12,000 Indigenous people served in the three wars.
National Aboriginal Veterans Monument
Aboriginal Canadian Veterans helped protect peace and freedom throughout the years. To honour them, the National Aboriginal Veterans Monument was unveiled in Ottawa in 2001. It has a large eagle on top, four men and women from different Indigenous groups in the middle, and sculptures of a grizzly bear, a caribou, a wolf and a bison around the outside. These animals hold special symbolism in many Indigenous Canadian cultures.
Indigenous languages played a unique and crucial role in the wars. Often messages came from military officials to provide orders and instructions for troop movement, supply lines and other directions. It was vital that they remained secret from enemy ears. These messages were often translated into Cree and other Indigenous languages. After the coded messages were received at their proper destination, they were translated back into English by an Indigenous code-talker and given to military officials to read.
Indigenous people who served in the military were enfranchised, meaning they had to surrender their Indian Status to serve. Being enfranchised meant they signed away their culture, ancestry and heritage. In addition, they also could not live among their Indigenous family upon return from service.