Welcome to Kindergarten Bag Resources
Join Ms. Doris and Ms. Evina as they explore the contents in your Welcome to Kindergarten bag.
Fun Ideas and Activities You Can Do with Your Welcome to Kindergarten Bag: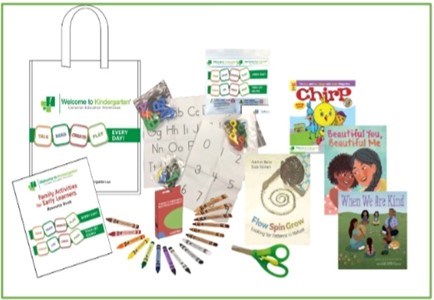 For additional WTK resources: https://welcome-to-kindergarten.ca/Additional-WTK-Resources-for-Families-and-Educators/Parent-Page-CEW-WTK.pdf

You are your child's first and best teacher. As you play and discover together:
Follow your child's lead
Talk, sing and read with your child in your first language
Help your child learn to share and take turns
Encourage your child to make choices and decisions
Celebrate your child's learning
Check for more activities in the Ministry of Education's "When I Go to Kindergarten"